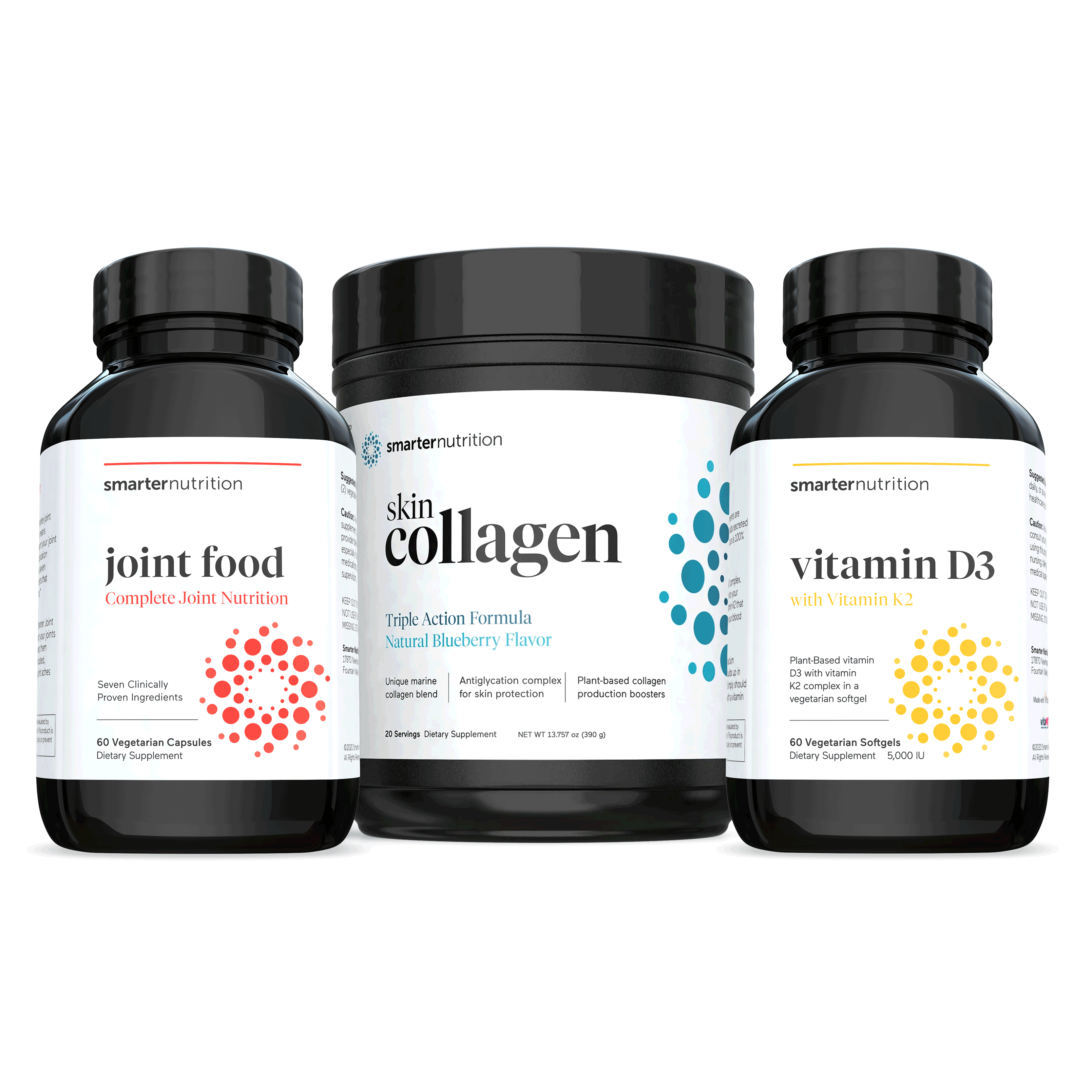 Ultimate Joint Bundle
Ultimate Joint Bundle
Price: $98.87 ( $98.87 per bundle )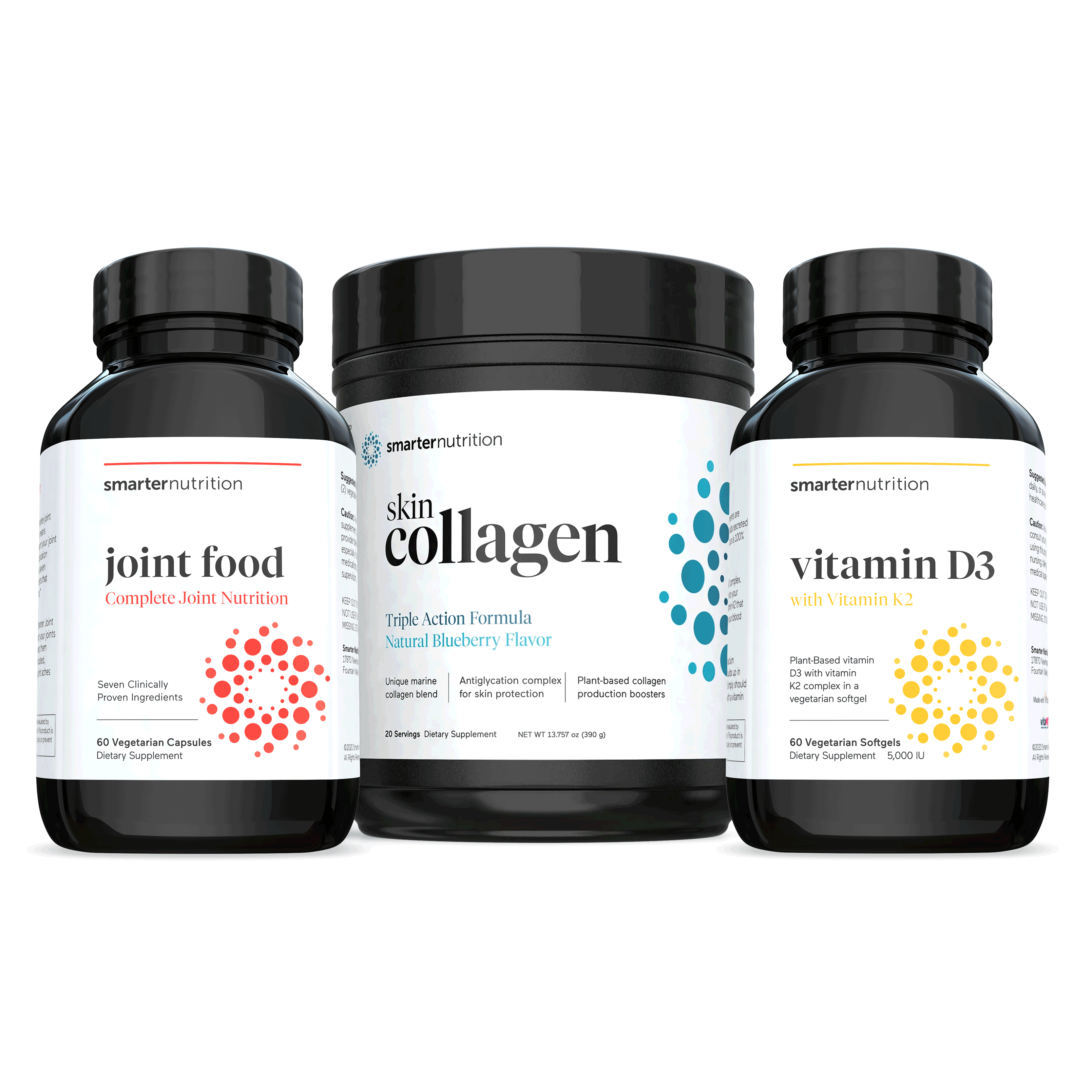 I agree to the subscription Terms &Conditions **You must agree to the Terms & Conditions in order to proceed.
Total $0.00
( $98.87 per bundle )
---
Superior Quality
Formulated for Best Results

100% NO-RISK
Money Back Guarantee

Next Day Shipping
orders ship within 24 hrs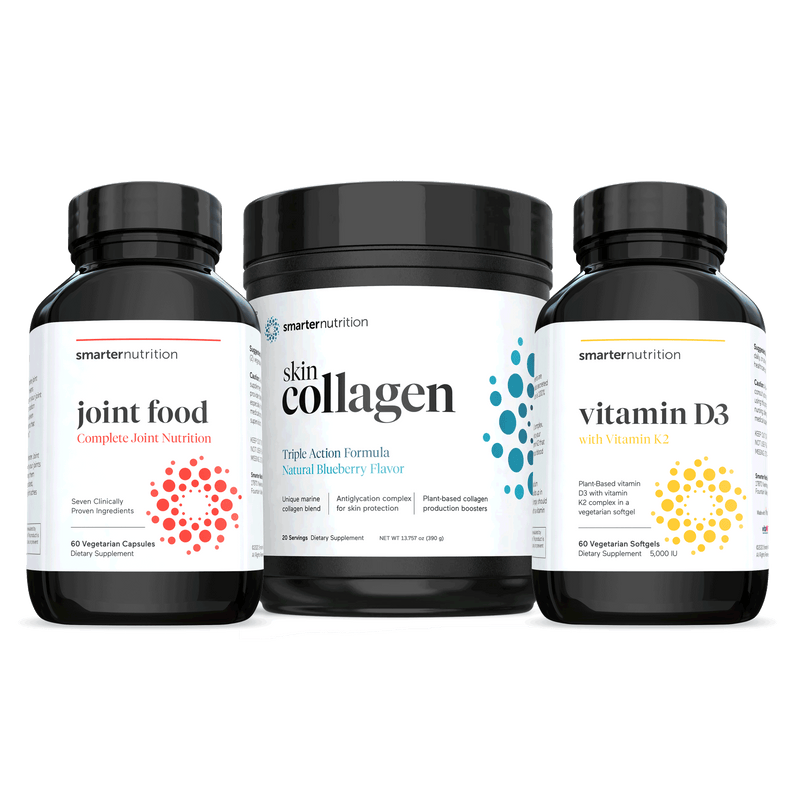 Ultimate Joint Bundle
We curated this bundle of products that work well together to deliver maximum wellness and beauty benefits, both inside and out.
Smarter Joint Food is made with 7 research-backed ingredients that actually nourish your joints and provide support as we age. Don't let your joints slow you down!
Collagen provides the structure that gives our skin a smooth, youthful appearance. Smarter Collagen was formulated to provide maximum bioavailability and effectiveness - so you'll see results that you won't with competitors.
Unlike other immune support nutrients, like vitamin C, it's nearly impossible to get the amount of vitamin D you need each day from food. Smarter Vitamin D3 is made with high quality ingredients and without animal byproducts, so you'll get the necessary dose needed for optimal mood, muscle, joint, brain and cardio function.