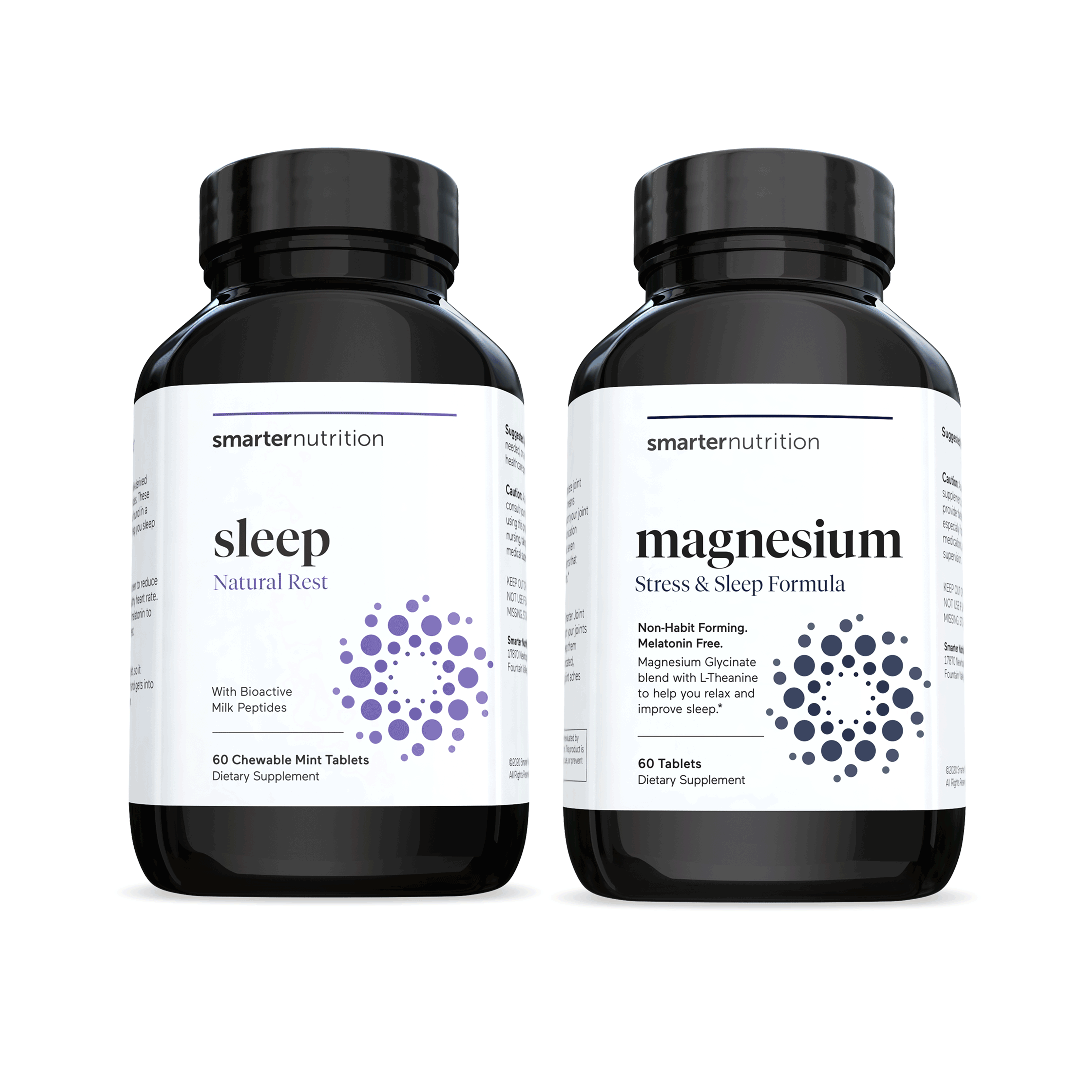 Sleep Better Bundle
Sleep Better Bundle
Price: $40.41 ( $40.41 per bundle )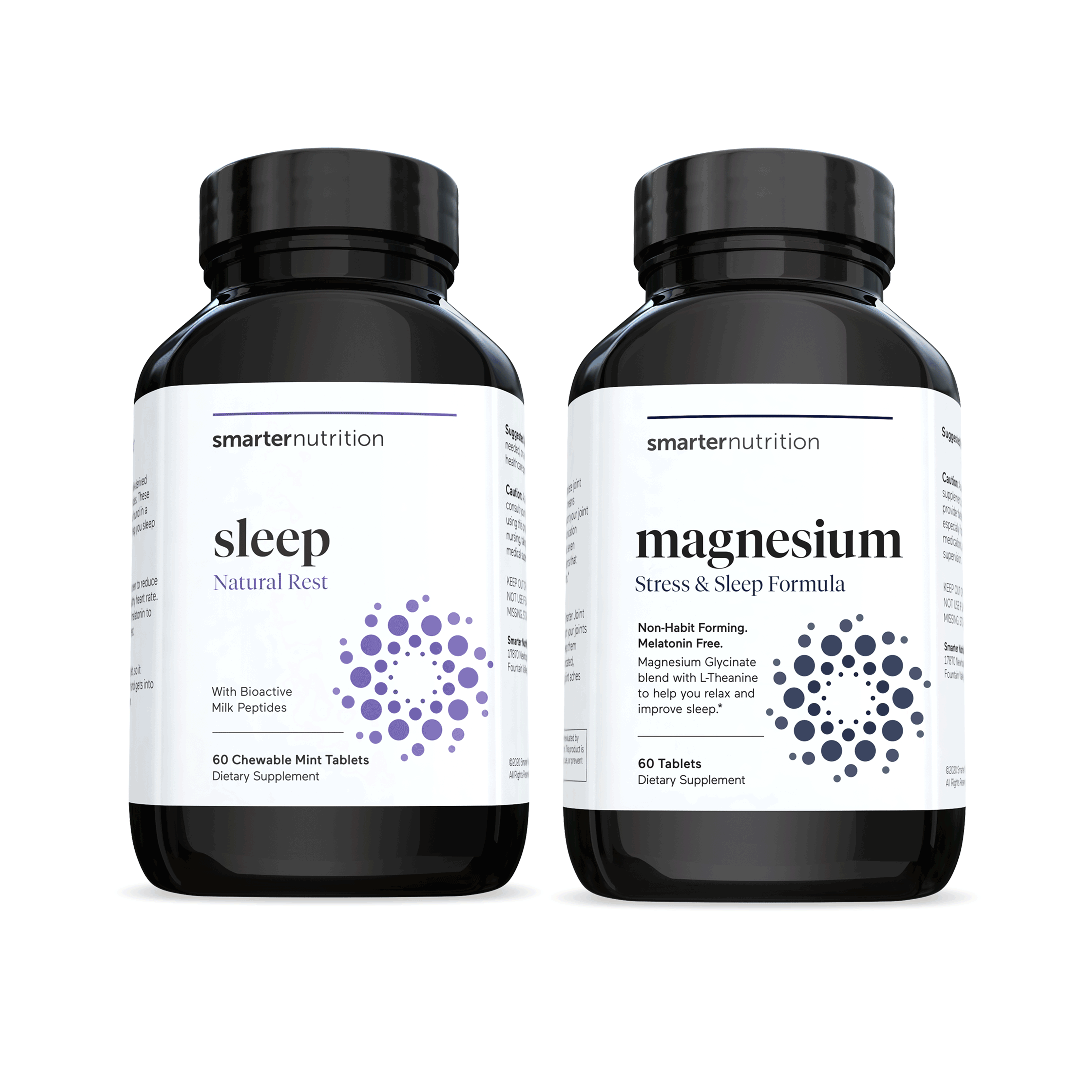 I agree to the subscription Terms &Conditions **You must agree to the Terms & Conditions in order to proceed.
Total $0.00
( $40.41 per bundle )
---
Superior Quality
Formulated for Best Results

100% NO-RISK
Money Back Guarantee

Next Day Shipping
orders ship within 24 hrs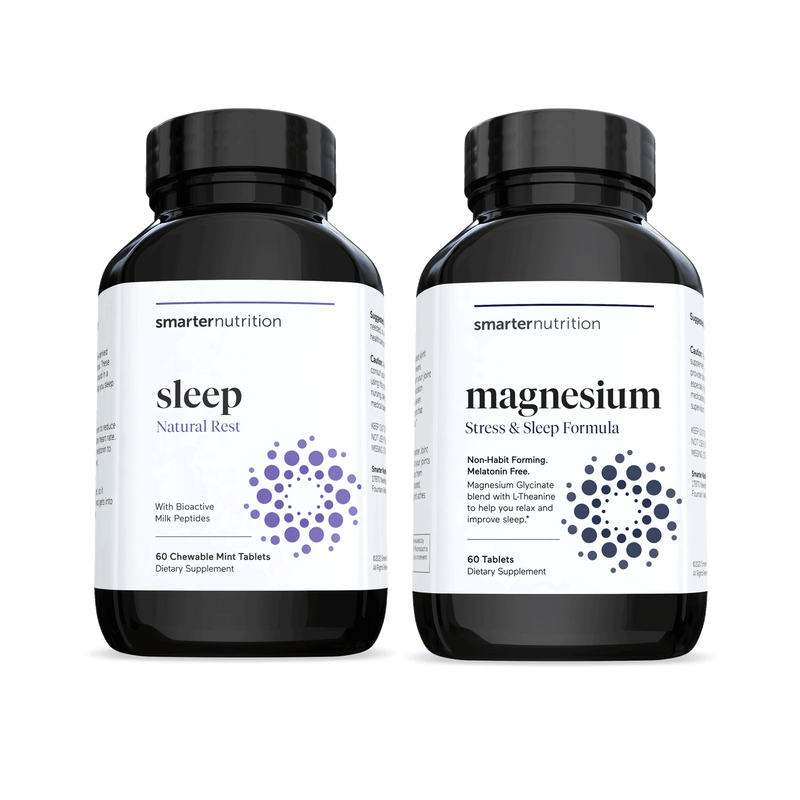 Sleep Better Bundle
The Sleep Better Bundle is a duo of Smarter Nutrition supplements made to help you sleep better, so you wake rested and ready to take on your day.
Smarter Sleep is made with bioactive milk peptides, the same thing that in our mothers' milk that makes us sleepy. It also has the perfect dose of melatonin that won't leave you feeling groggy in the morning.
Smarter Magnesium Sleep & Stress Formula delivers more magnesium than competitors, and includes L-Theanine at its optimal concentration level to help you relax more and fall asleep faster.