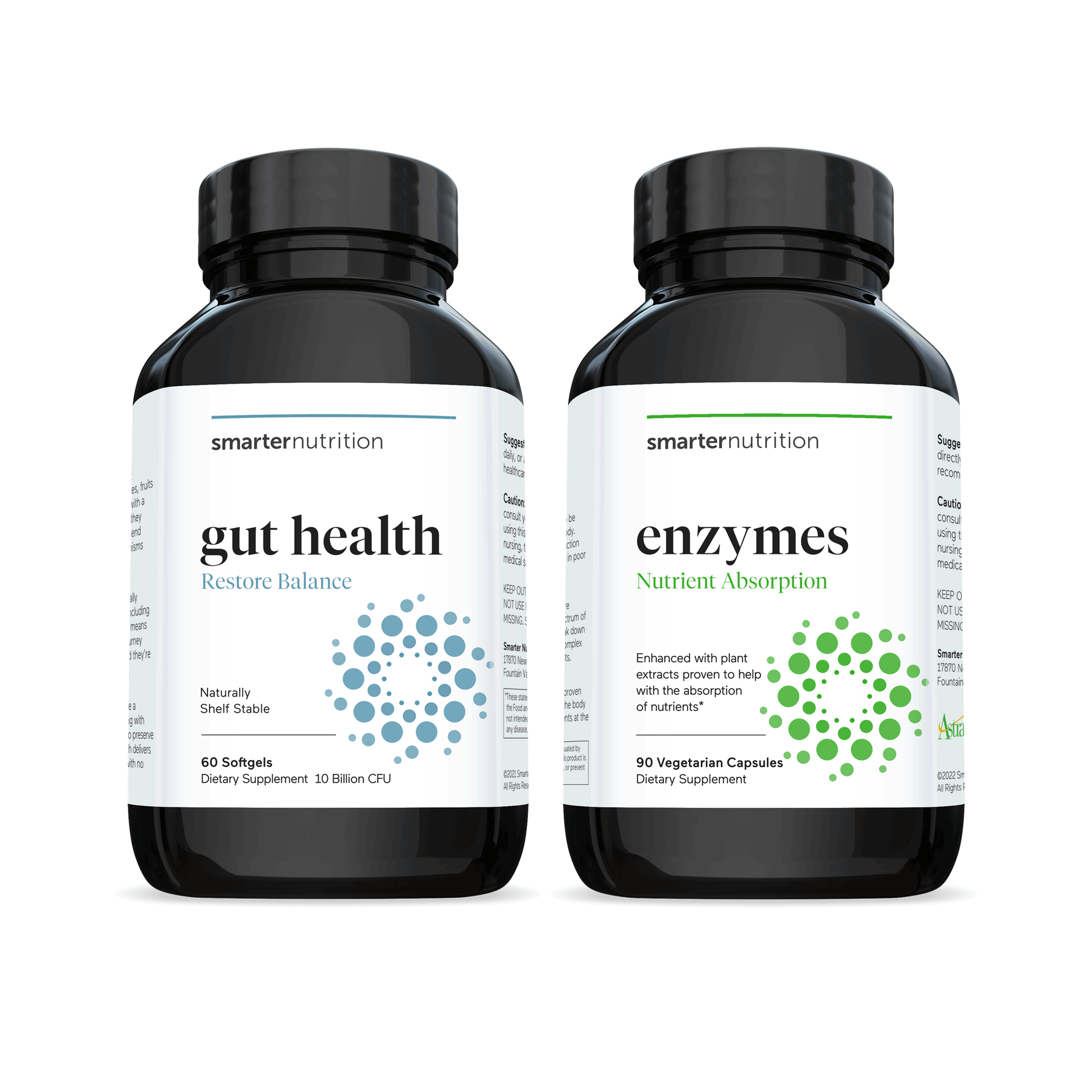 Healthy Gut Bundle
Healthy Gut Bundle
Price: $44.91 ( $44.91 per bundle )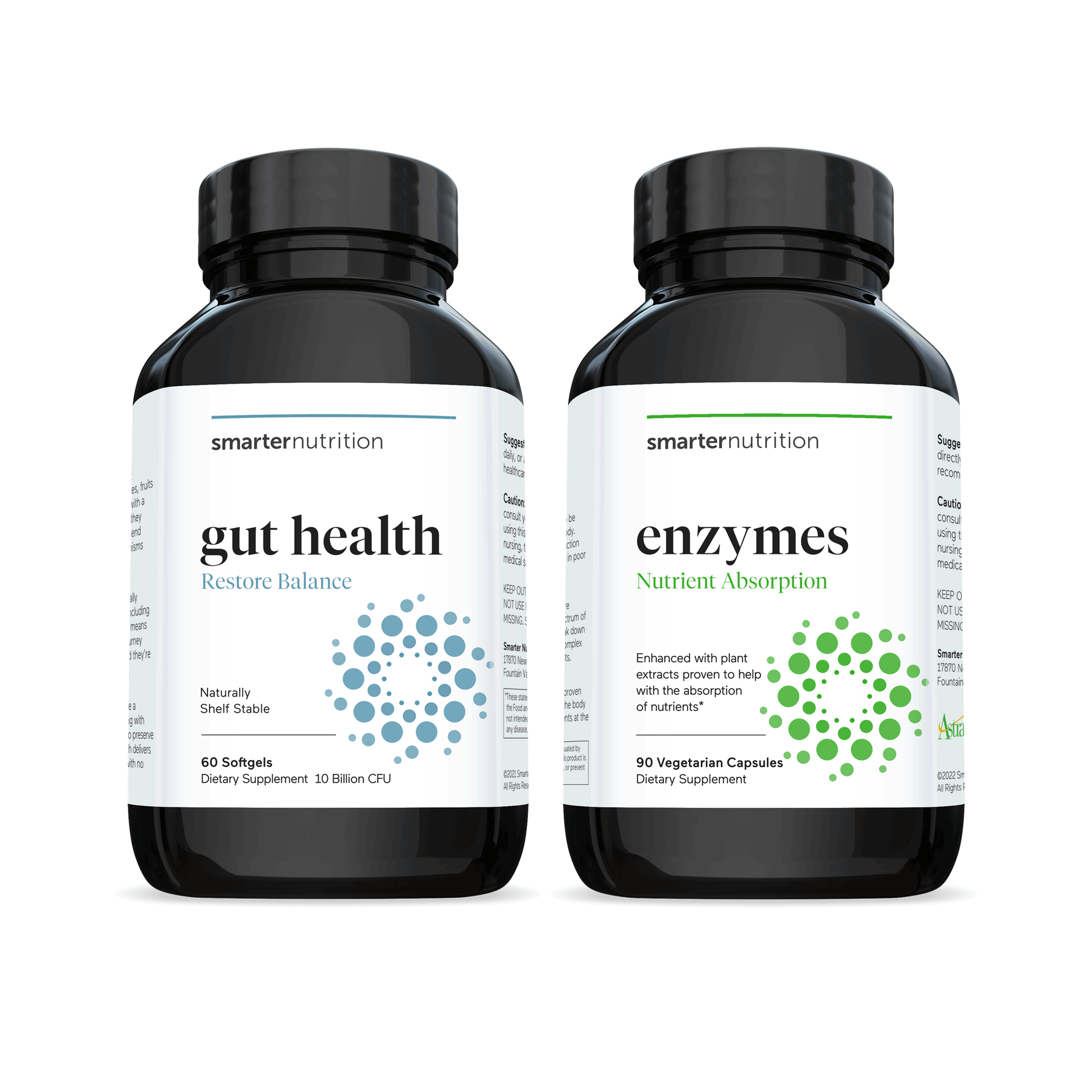 I agree to the subscription Terms &Conditions **You must agree to the Terms & Conditions in order to proceed.
Total $0.00
( $44.91 per bundle )
---
Superior Quality
Formulated for Best Results

100% NO-RISK
Money Back Guarantee

Next Day Shipping
orders ship within 24 hrs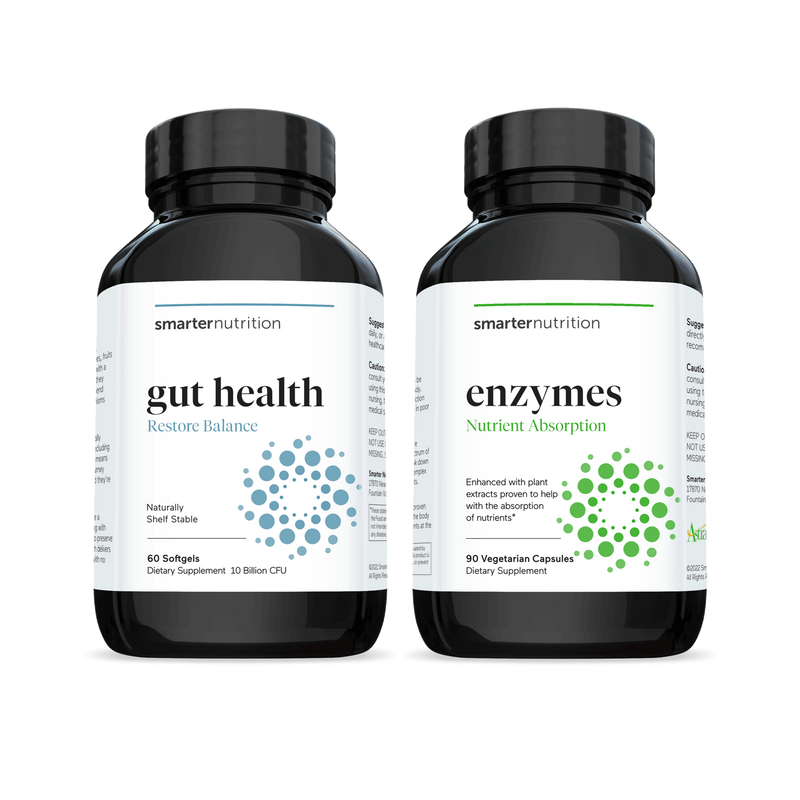 Healthy Gut Bundle
The Healthy Gut Bundle is made to get your gut health back to its optimal function.
We used to get a steady day-to-day diet of soil-based organisms from the skins and peels of locally grown food. Now our food is grown in depleted soil, and subjected to chemical detergents and harsh preservatives. As a result, we no longer get the probiotic "good bacteria" we need every day to support a healthy gut. That's where Smarter Gut Health comes in.
Undigested or partially digested food is one of the main causes of cramps, bloating, diarrhea, or constipation after eating certain types of foods. Leave poor digestion in the past with Smarter Enzymes.