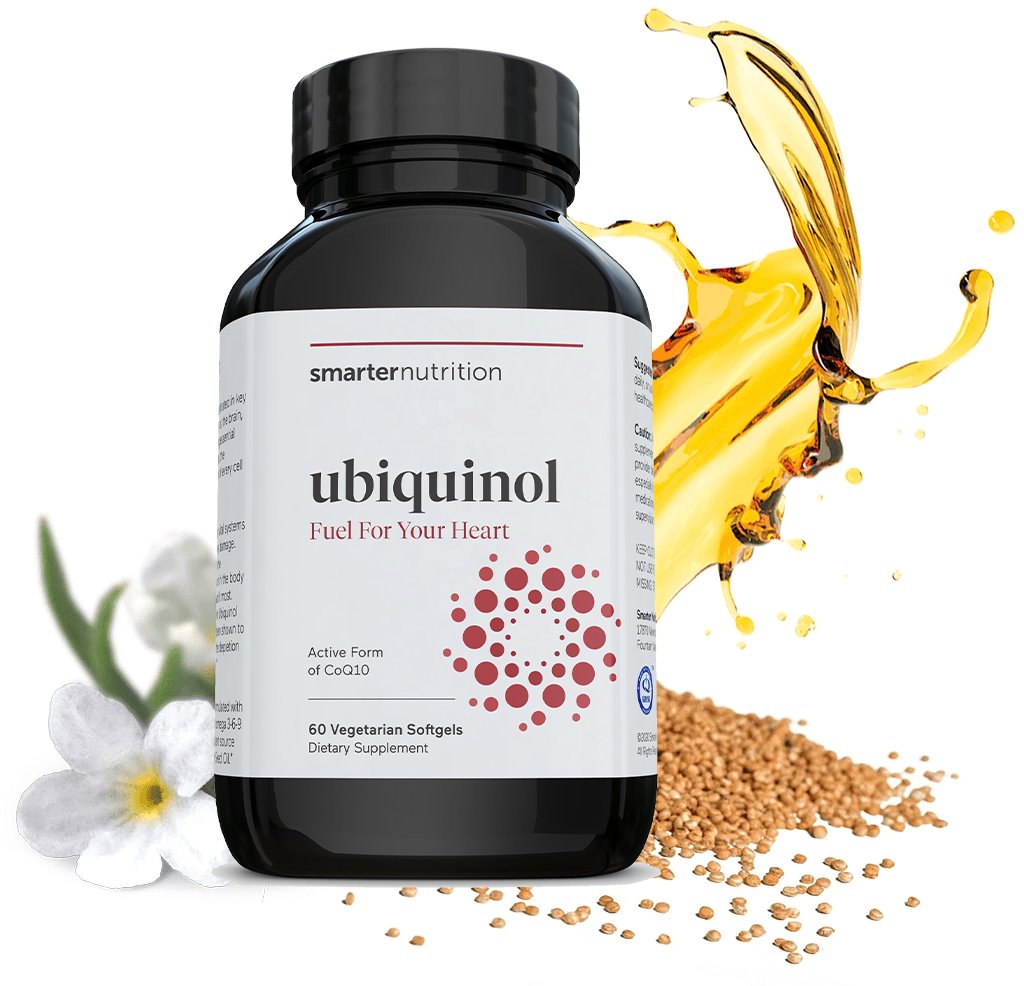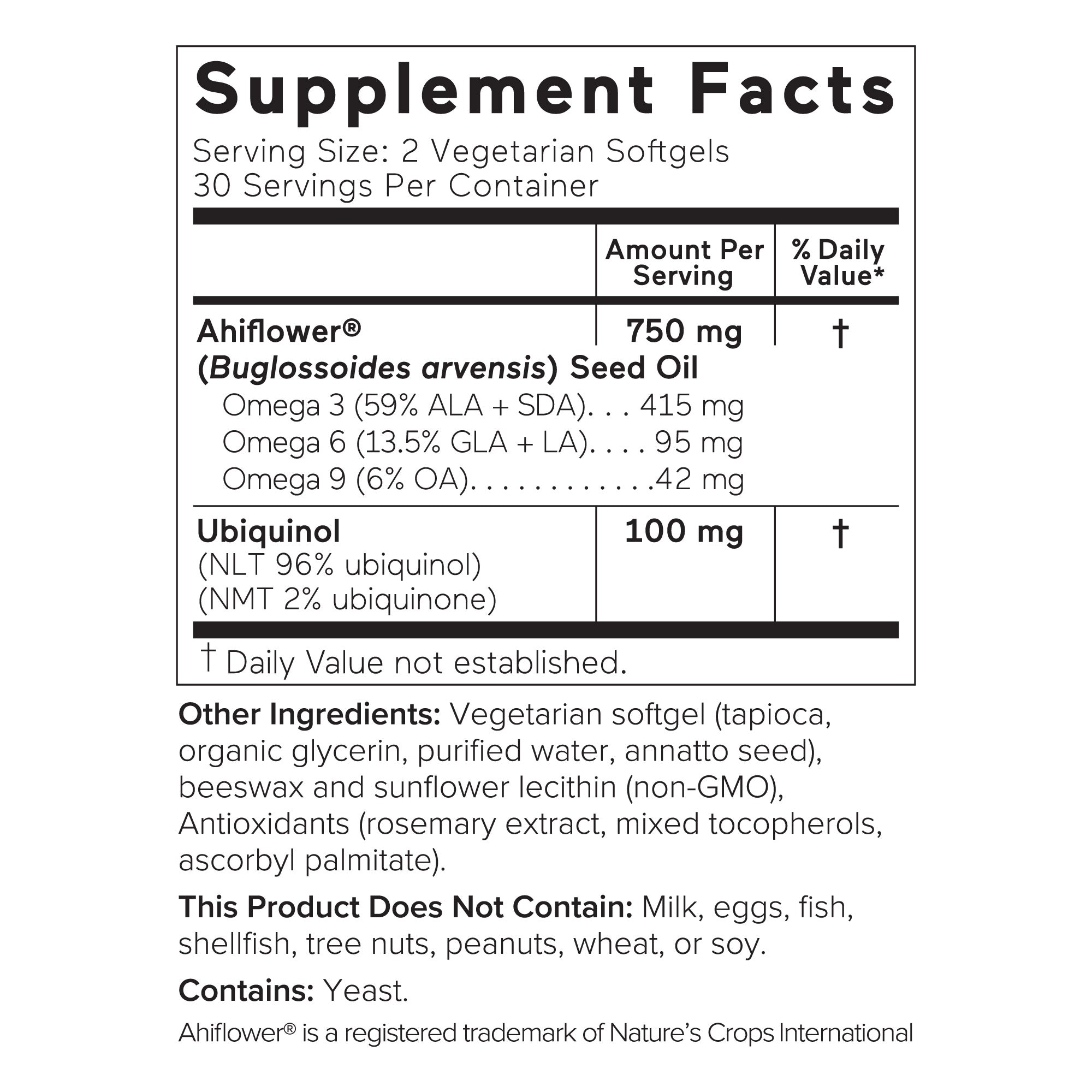 Smarter Ubiquinol
Smarter Ubiquinol
Price: $29.95 ( $29.95 per bottle )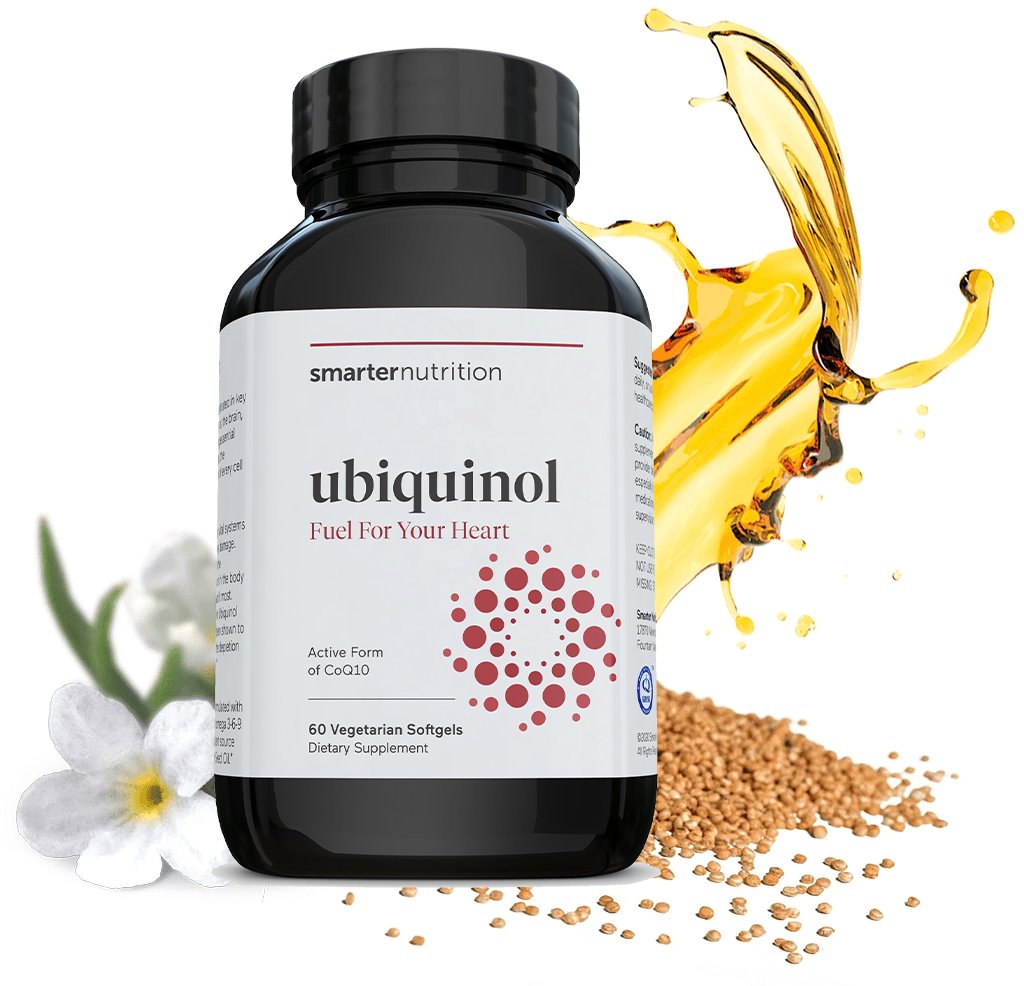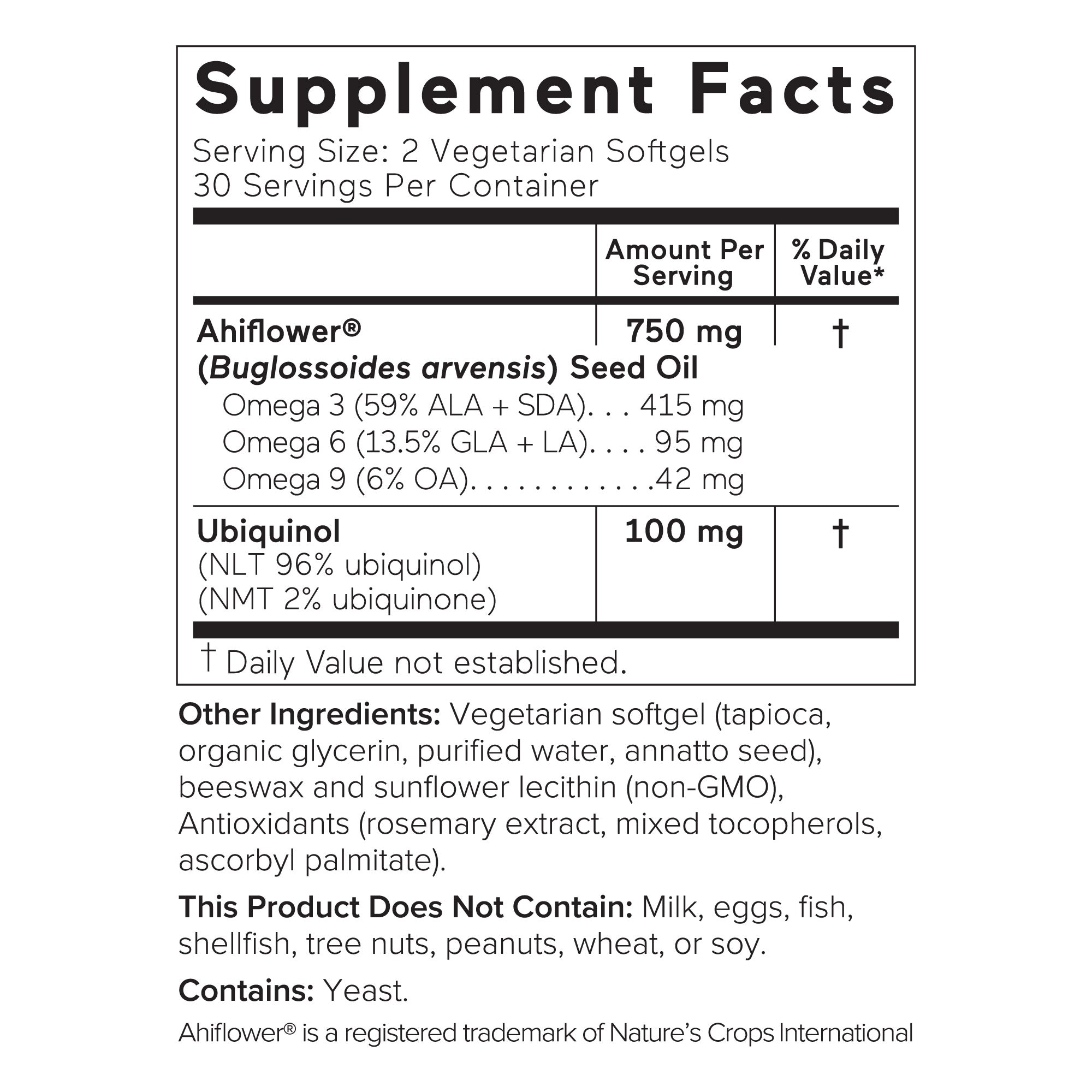 I agree to the subscription Terms &Conditions **You must agree to the Terms & Conditions in order to proceed.
Total $0.00
( $29.95 per bottle )
---
Superior Quality
Formulated for Best Results

100% NO-RISK
Money Back Guarantee

Next Day Shipping
orders ship within 24 hrs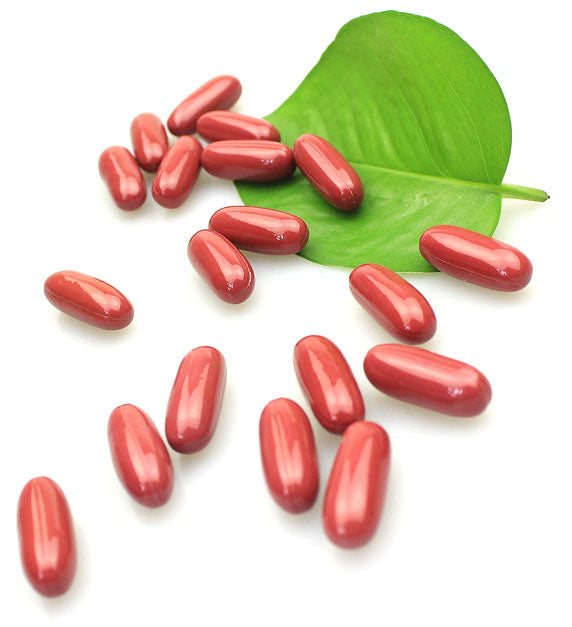 Nourish Vital Body Systems to Discourage Oxidative Damage
Ubiquinol — the active form of the crucial coenzyme CoQ10 — is involved in 95% of the body's cellular energy production.
In addition, ubiquinol offers protective benefits by supporting the strength of the outer wall of cells in the body. It also plays a key role in various biological processes. There are a lot of CoQ10 supplements on the market that promise these benefits, but it's important to understand that there is a key difference between a standard CoQ10 supplement and ubiquinol.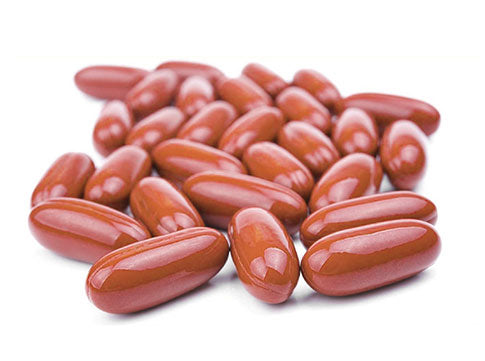 Smarter Nutrition Ubiquinol
Ubiquinol is CoQ10 in its active form. Most CoQ10 supplements contain ubiquinone, which is the same coenzyme but in its inactive form. The body has to convert ubiquinone into ubiquinol in order to initiate its antioxidant activity.
At Smarter Nutrition, we believe in going the extra mile to create the right supplement, not the simple one. That's why Smarter Ubiquinol contains the active form of this powerful health-enhancing antioxidant. Unlike most CoQ10 supplements on the shelves, there's no need for the body to convert it after you take it, so it's ready to go to work right away.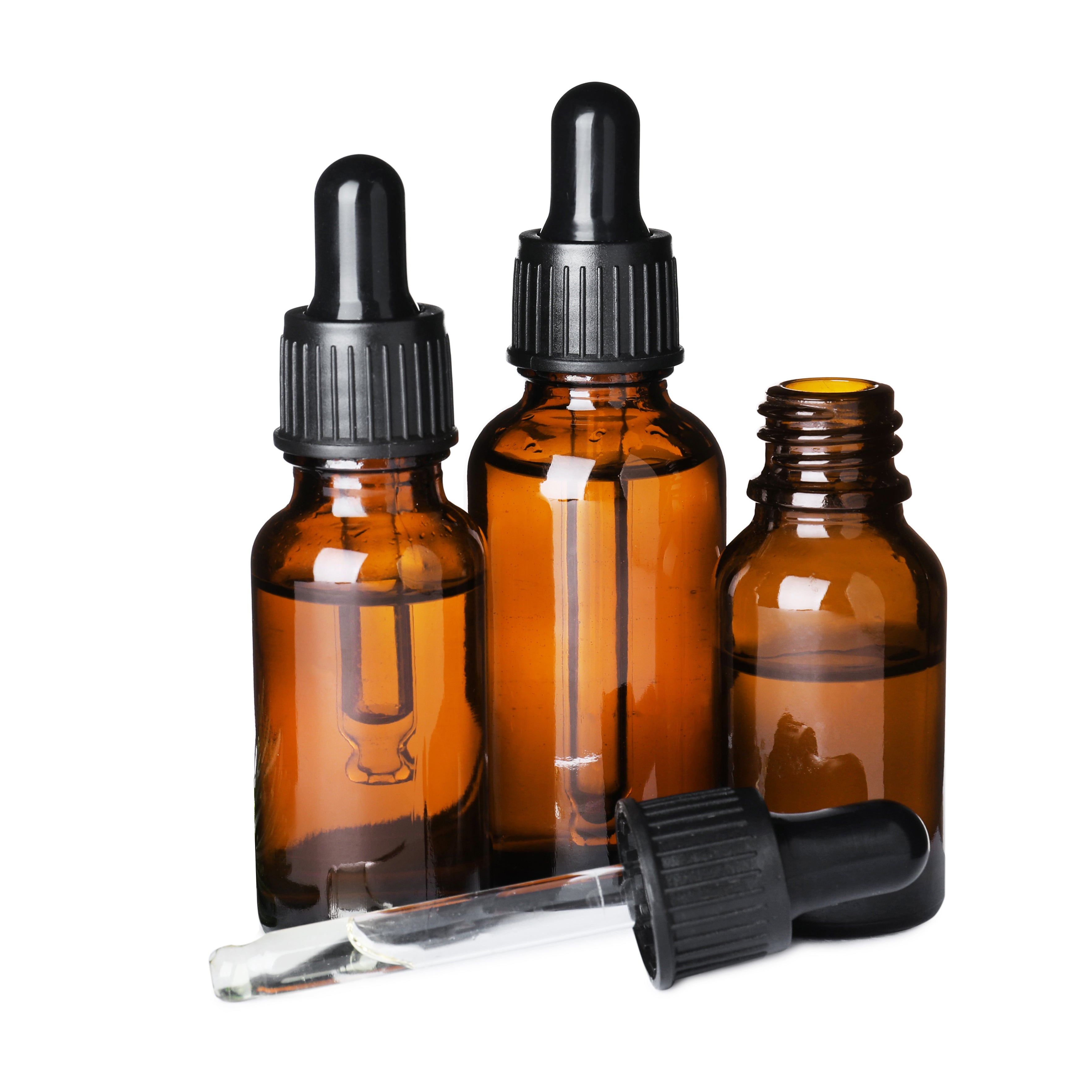 Smarter Ubiquinol is co-formulated with Ahiflower Seed Oil, which has one of the highest omega 3, 6, and 9 fatty acid profiles of any plant source in the world. It comes with its own list of great health benefits.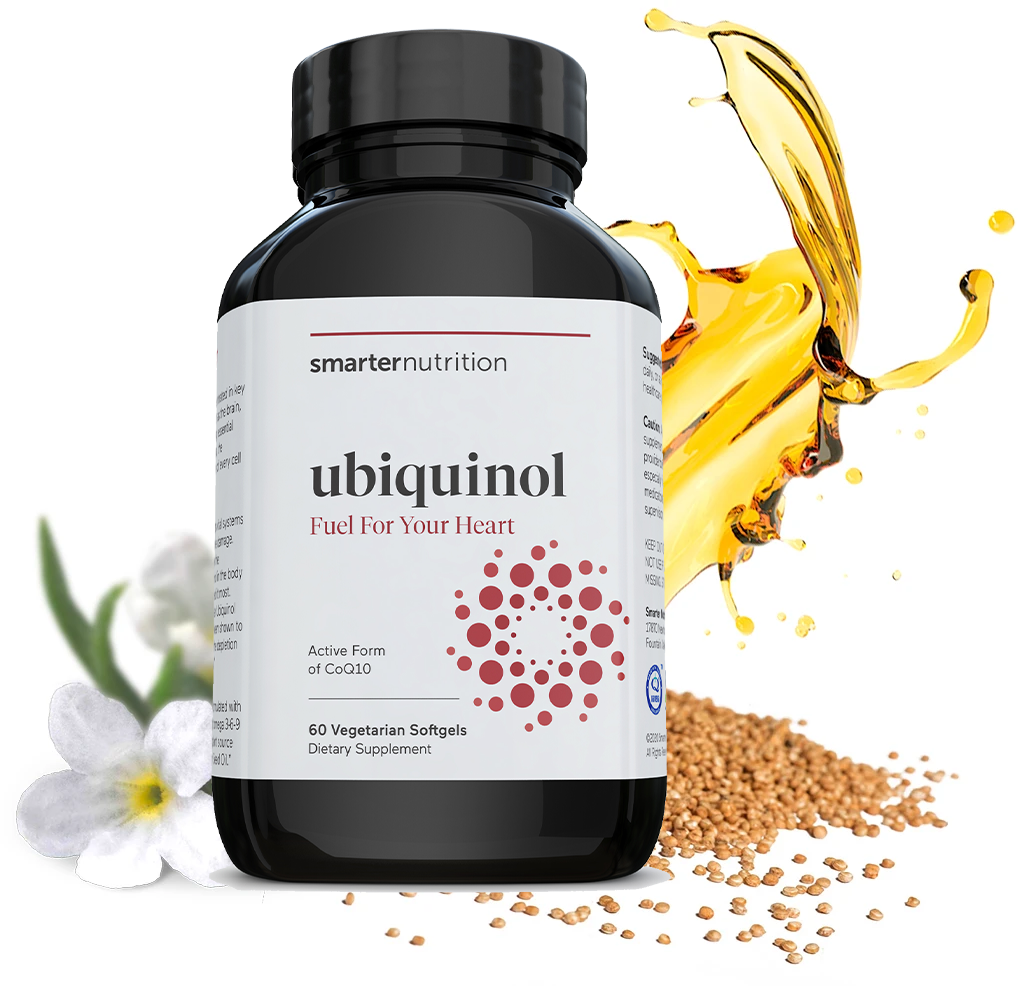 If you've been looking for a health-boosting supplement with potent, high-quality ingredients, look no further — Smarter Ubiquinol is a truly unrivaled dietary supplement. Give your body a daily supply of nutrients that promote ongoing wellness with Smarter Ubiquinol.
Energy Production Support
The active form of CoQ10, ubiquinol plays a crucial role in 95% of the production of energy used by organs in the body. Ubiquinol levels may drop due to age, stress levels, and cholesterol-lowering statin use.