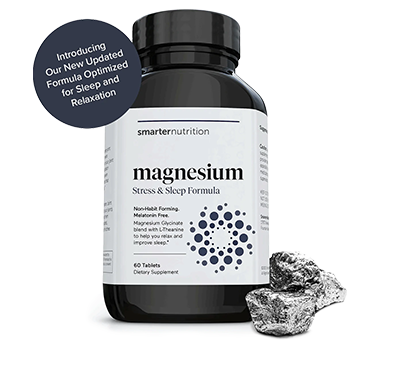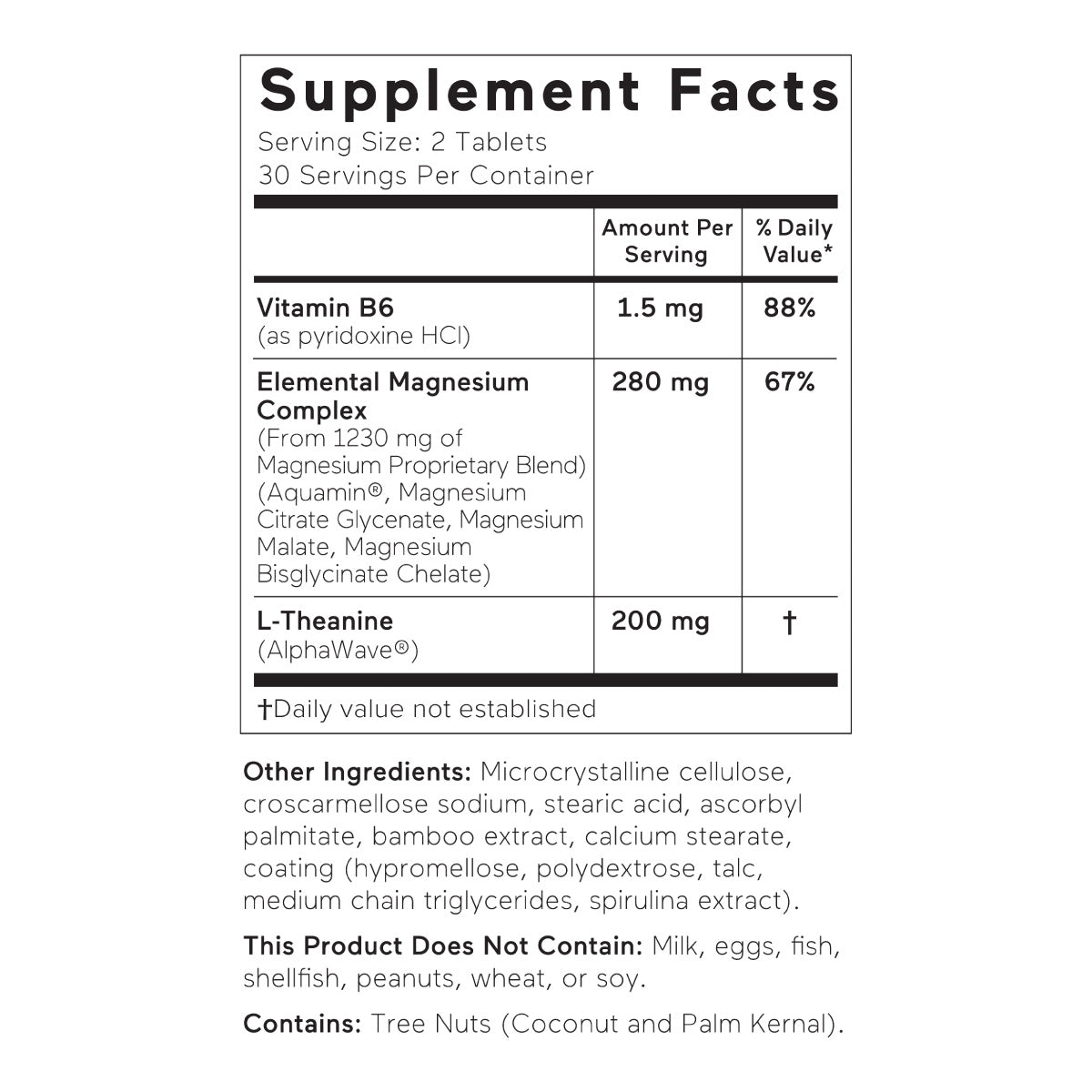 Smarter Magnesium Stress & Sleep Formula - Tablets
Smarter Magnesium Stress & Sleep Formula - Tablets
Price: $19.95 ( $19.95 per bottle )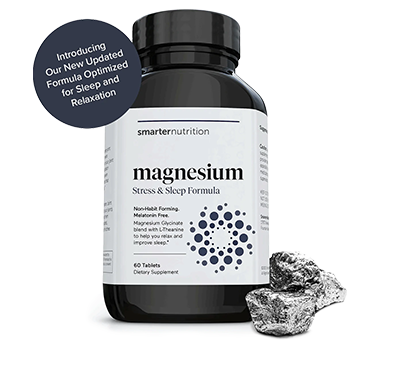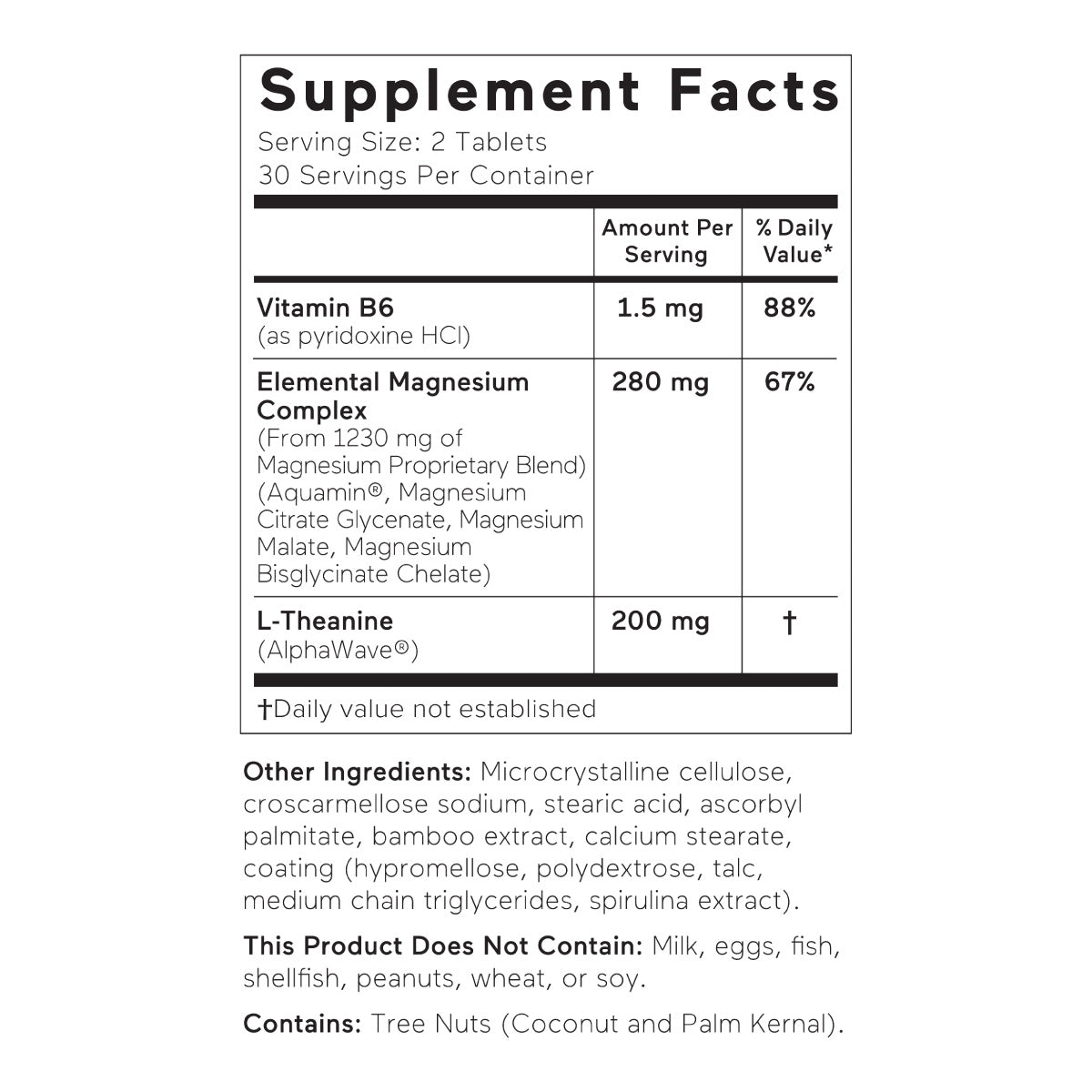 I agree to the subscription Terms &Conditions **You must agree to the Terms & Conditions in order to proceed.
Total $0.00
( $19.95 per bottle )
---
Superior Quality
Formulated for Best Results

100% NO-RISK
Money Back Guarantee

Next Day Shipping
orders ship within 24 hrs
• One serving delivers significantly more magnesium than competitors.
• Made of highly bioavailable type of magnesium (Glycinate and Citrate blend).
• Includes L-Theanine at its optimal concentration level to help you relax more and fall asleep faster.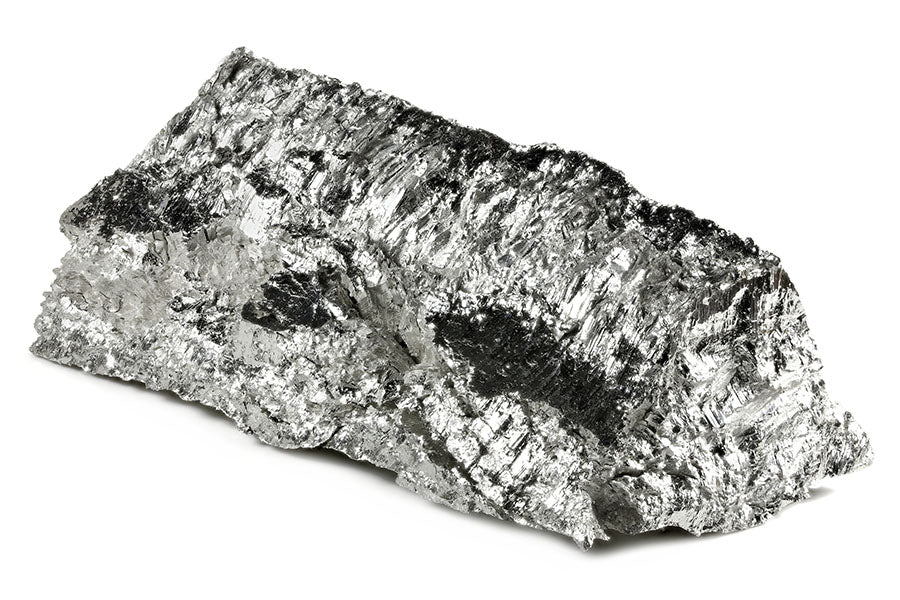 Magnesium:
Are You Getting The Necessary Amount Of This Powerhouse Mineral?
Magnesium is a vital mineral with over 300 known health benefits, including enhanced enzyme activity, metabolism, protein and fatty acid production, and nerve function.
Studies have shown that bioavailability (the ability of our body to absorb a substance) is a serious obstacle to the efficacy of many magnesium supplements, especially after age 40 when your body's ability to metabolize magnesium begins to significantly decrease.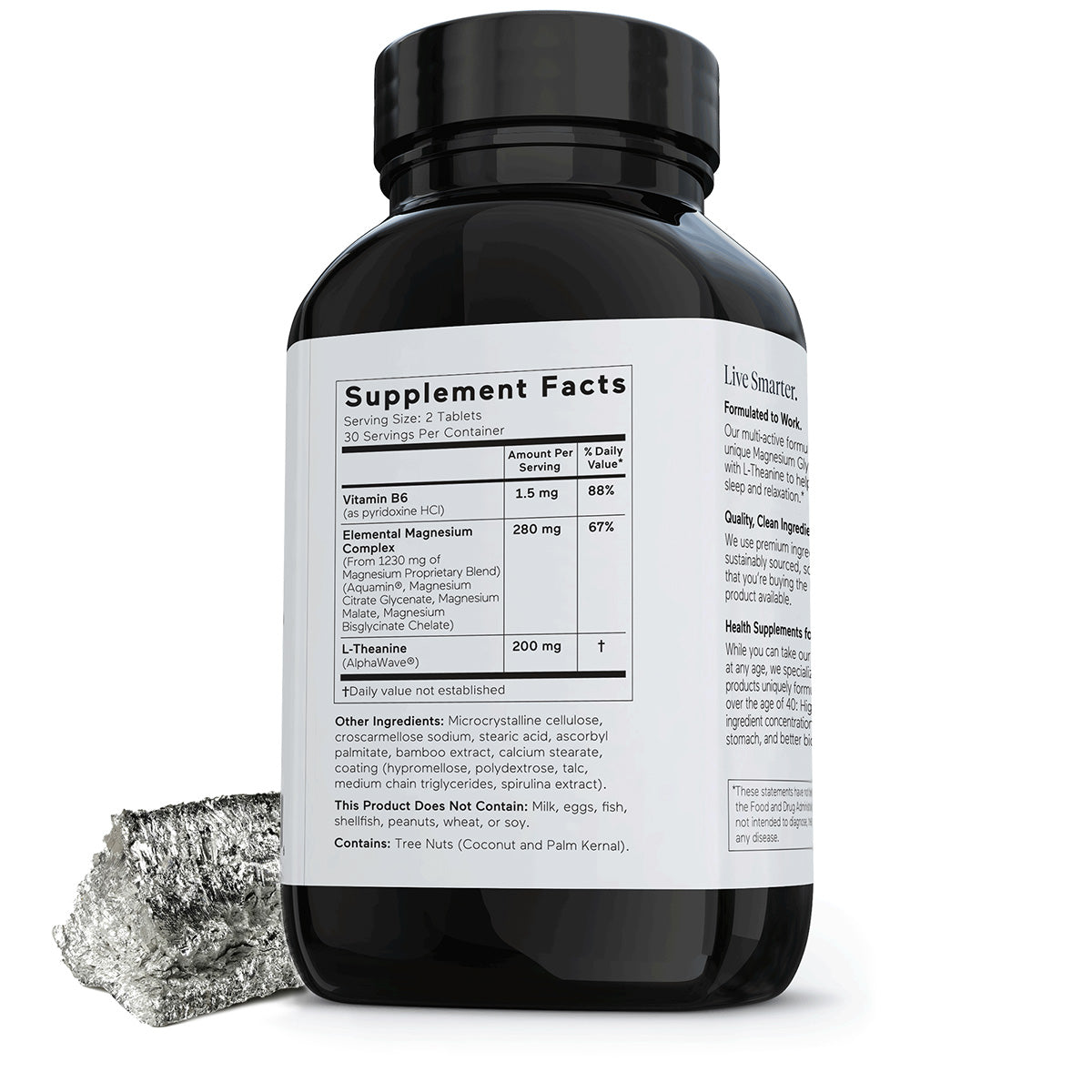 The Right Formula Makes A Difference
There are different forms of magnesium you can take. Some are cheap, some are expensive, some are good for sleep and others, not so much. Smarter Nutrition has created a special magnesium Glycinate and Citrate blend that has superior absorption properties to ensure it gets into your system. One serving of Smarter Nutrition Magnesium delivers significantly more magnesium to your body than other cheaper forms of magnesium.
Made with patented ingredients, including:
Aquamin® — This is a highly bioavailable magnesium made from seawater. That means your body can absorb it and make use of the supplement more effectively.
AlphaWave™ — This clinically studied L-Theanine helps:
• Relax without drowsiness
• Promote mental clarity and focus
• Reduce nervous tension
We Formulated Smarter Magnesium for Optimal Sleep & Relaxation
Not only does this supplement check off all the boxes that our original formula did, including the transfer of calcium into bones for healthy bones and teeth which thereby promotes liver and kidney health, but now the formula has been updated to optimize your sleep quality and ability to relax.
We've added a patented form of L- Theanine at its recommended therapeutic concentration level to help you relax and get to sleep faster. L-theanine works synergistically with the magnesium to create the best evening magnesium supplement ever created.
What's more, it's melatonin free so there are no potential habit forming side effects to deal with. Smarter Magnesium is a first of its kind magnesium Glycinate blend with superior absorption combined with L-Theanine to give you a good night's rest.
It's time to live Smarter.