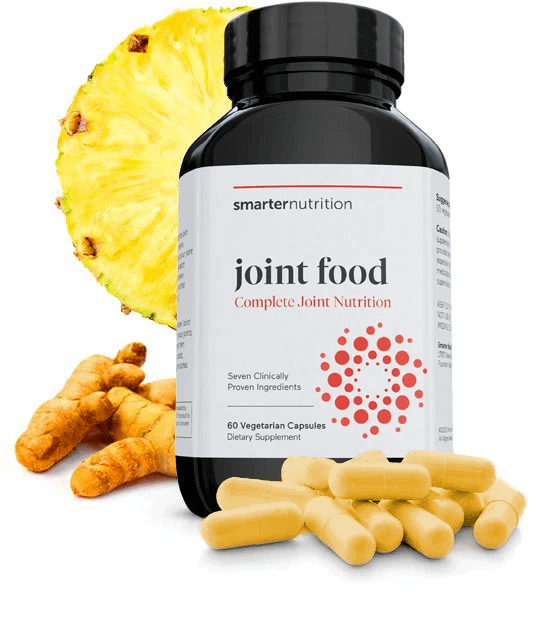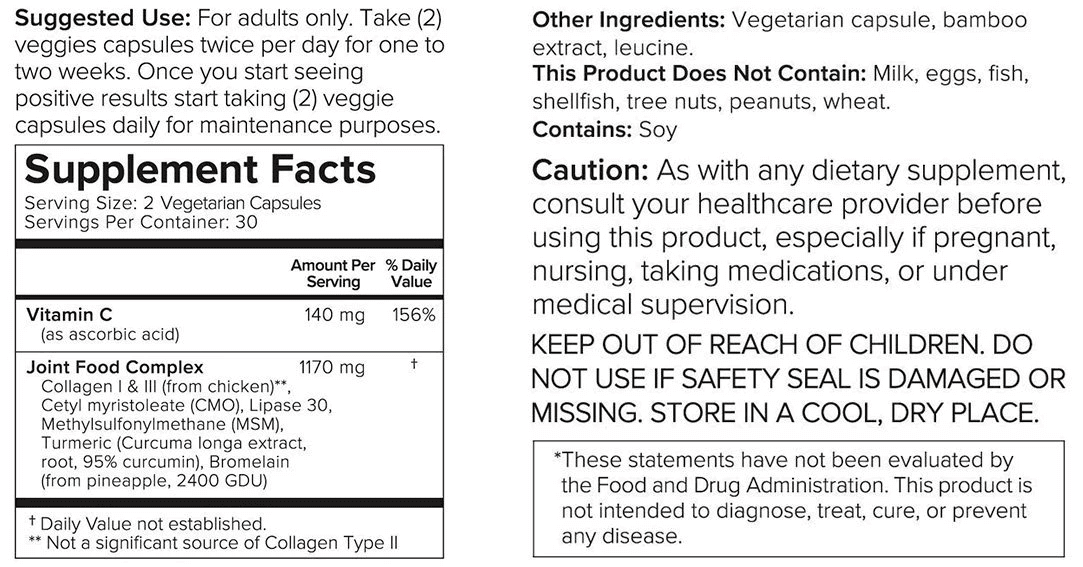 Smarter Joint Food
Smarter Joint Food
Price: $24.95 ( $24.95 per bottle )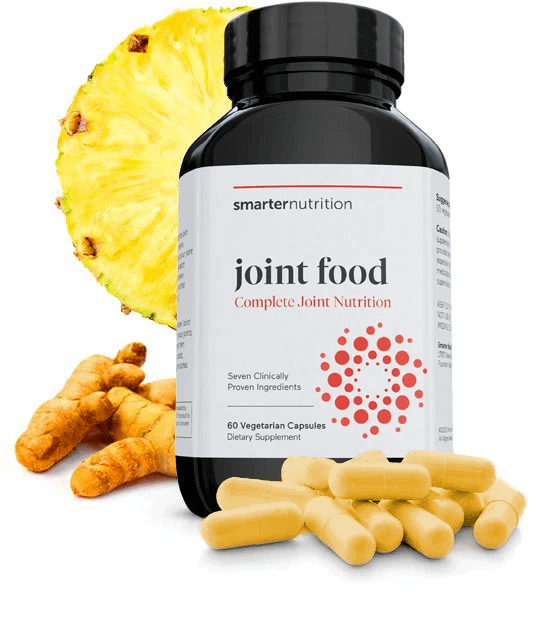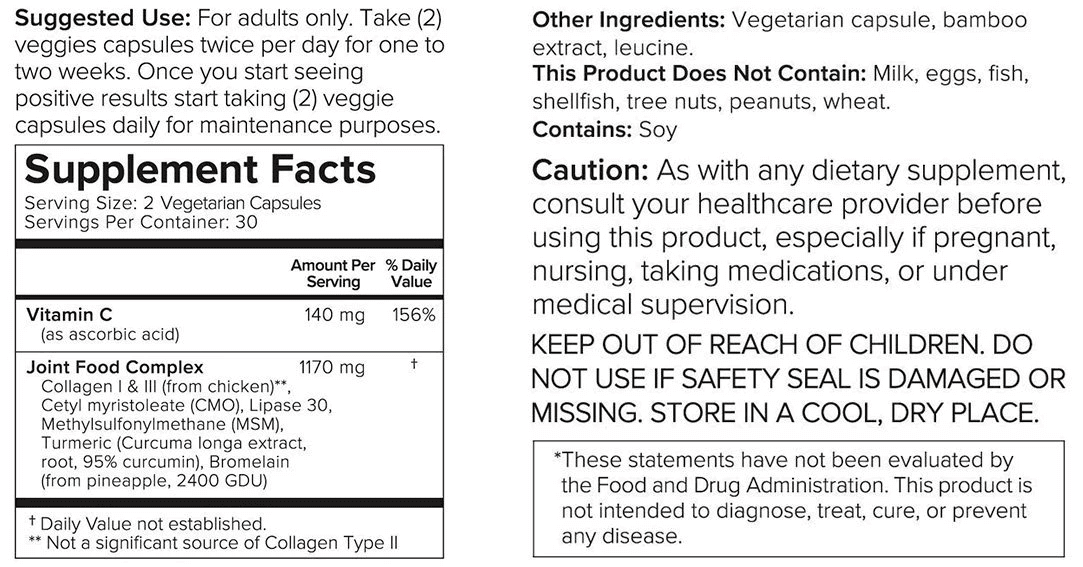 I agree to the subscription Terms &Conditions **You must agree to the Terms & Conditions in order to proceed.
Total $0.00
( $24.95 per bottle )
---
Superior Quality
Formulated for Best Results

100% NO-RISK
Money Back Guarantee

Next Day Shipping
orders ship within 24 hrs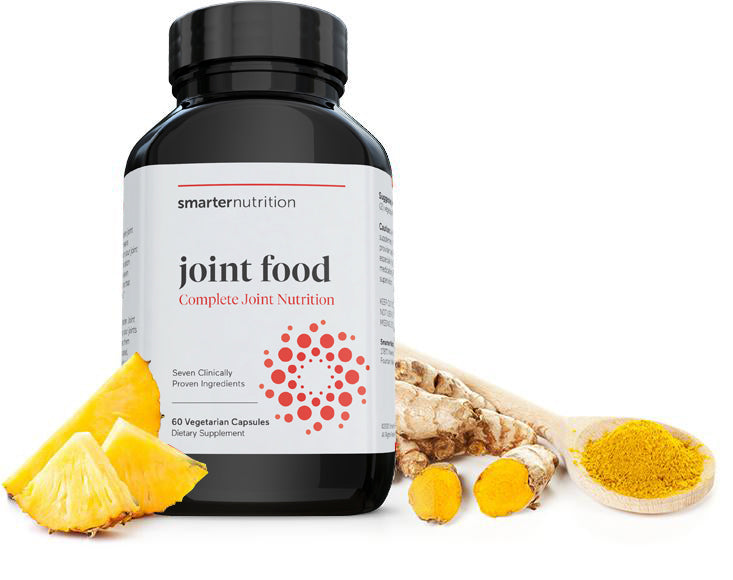 The Secret to Living a Free and Mobile Life…
FEED YOUR JOINTS DAILY!
Imagine your life over the next ten, twenty, thirty years. Will you be active and enjoying life - traveling or playing golf, taking up a hobby or chasing grandkids? Or will achy, stiff joints prevent you from doing the things you love?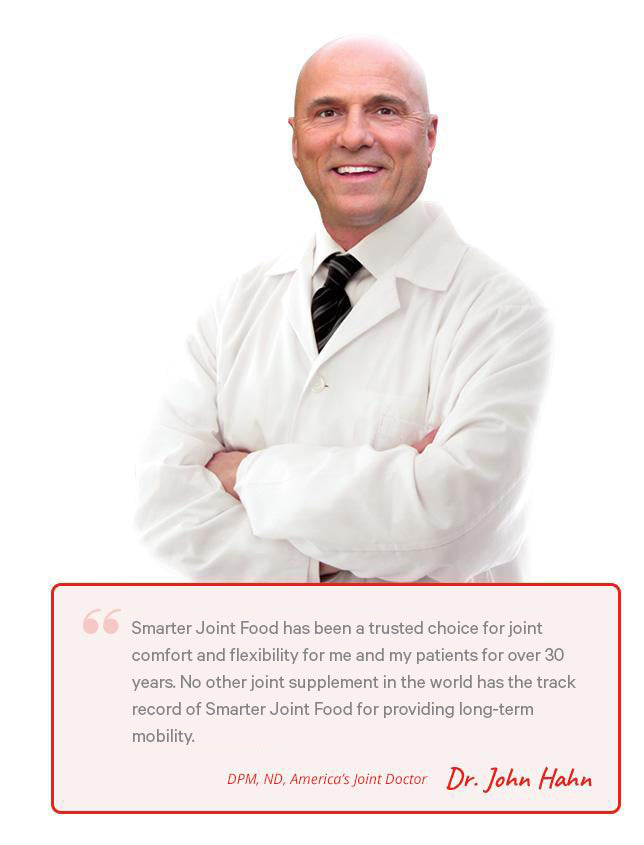 Dr. John Hahn believes he has discovered the secret
And he's got hundreds of thousands of followers, some even in their nineties, to prove it.
For almost 50 years, Dr. Hahn and his team have been at the forefront of virtually every aspect of joint health, research, and treatment – from surgery, to drugs, to natural solutions too.
But it's what Dr. Hahn was able to achieve with Smarter Joint Food that earned him the title of "America's Joint Doctor."
He and his team developed the first and only real long-term solution to support ongoing joint health and wellness – a natural dietary supplement that works without drugs or surgery.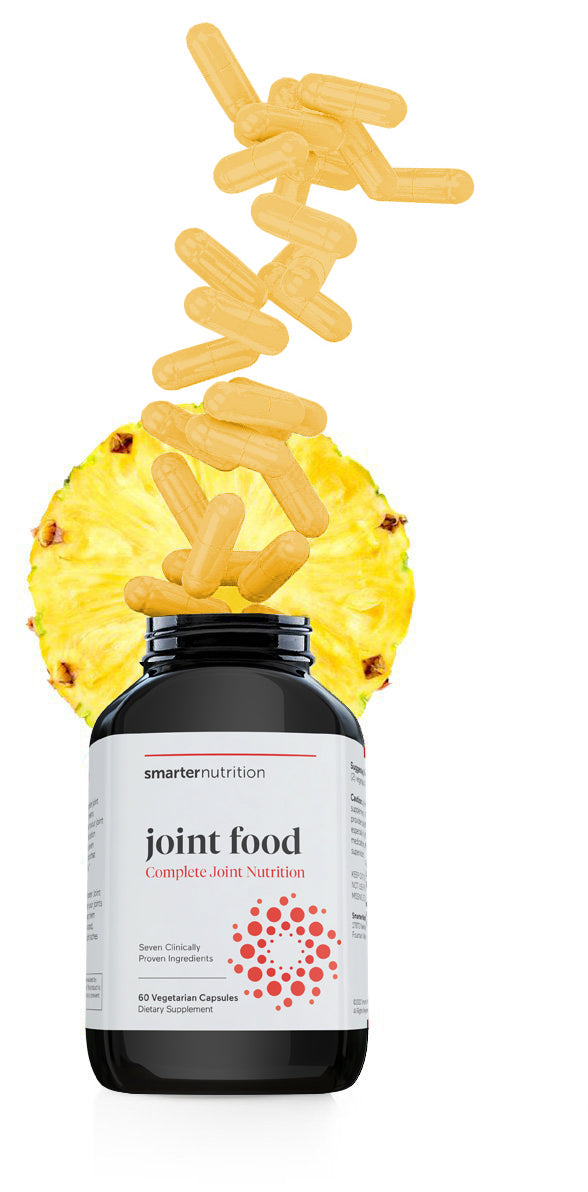 Smarter Joint Food uses seven research-backed ingredients
These ingredients make for an entirely different type of supplement – the first real "joint food." Smarter Joint Food provides actual nourishment to joints to help provide support and maintain their health as you age.*
Dr. Hahn and his team discovered that most people just don't get the nutrients from their diets that joints need to heal, regenerate, and stay healthy – especially as they age. And the malnourished joint is vulnerable to injury and inflammation, a cycle that continues until you feed your joints what they need.
Smarter Joint Food stands apart from all the well-known joint products you see advertised that do little or nothing to nourish the joint itself. Smarter Joint Food doesn't rely on any one ingredient or mechanism of action – it provides a complete solution that addresses all three critical areas of support for aging joints.*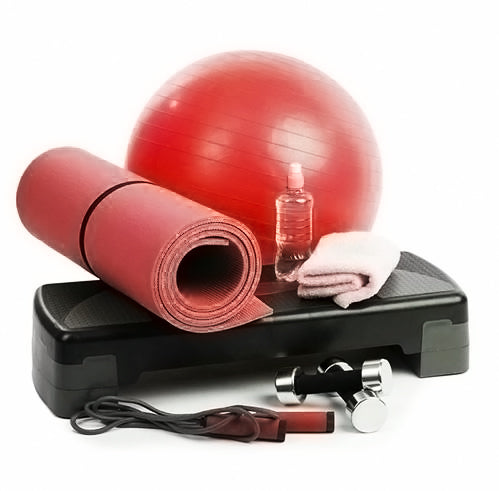 The results are amazing!
Joints are just like the rest of your body – they need proper food and nourishment to stay healthy as you age.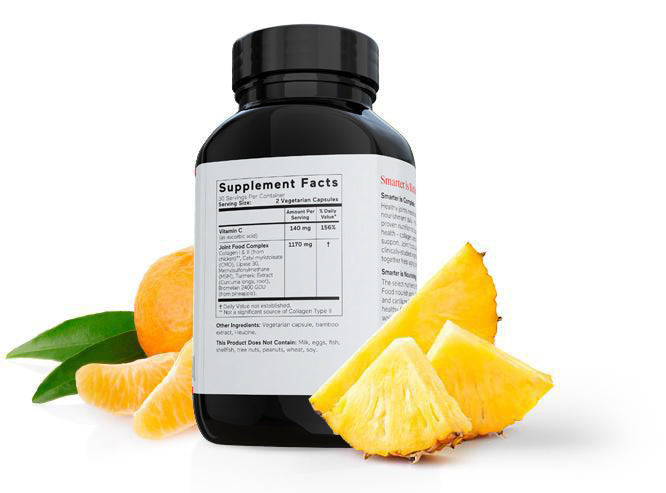 The Only Complete Joint Nourishment Supplement
Healthy joints need complete joint nourishment daily. This means nutrients that support all three areas of joint health: collagen support, inflammation support, and lubrication. Only Smarter Joint Food provides all three – everything you need for healthy, flexible joints as you age.*
Whole Collagen
The main component of cartilage, ligaments, and tendons.
Bromelain
This enzyme from pineapples helps break down the unhealthy proteins caused by inflammation.*
MSM
This natural form of organic sulfur is found throughout the body and is key to strong, abundant collagen. It also helps break up unhealthy calcium deposits.*
Vitamin C
Turmeric
Lipase
An enzyme that helps to ensure that CMO is more fully absorbed by the joints for lubrication support.*
CMO
A unique fatty acid referred to as the WD-40 of joint lubrication for its support of natural, easy joint movement.*