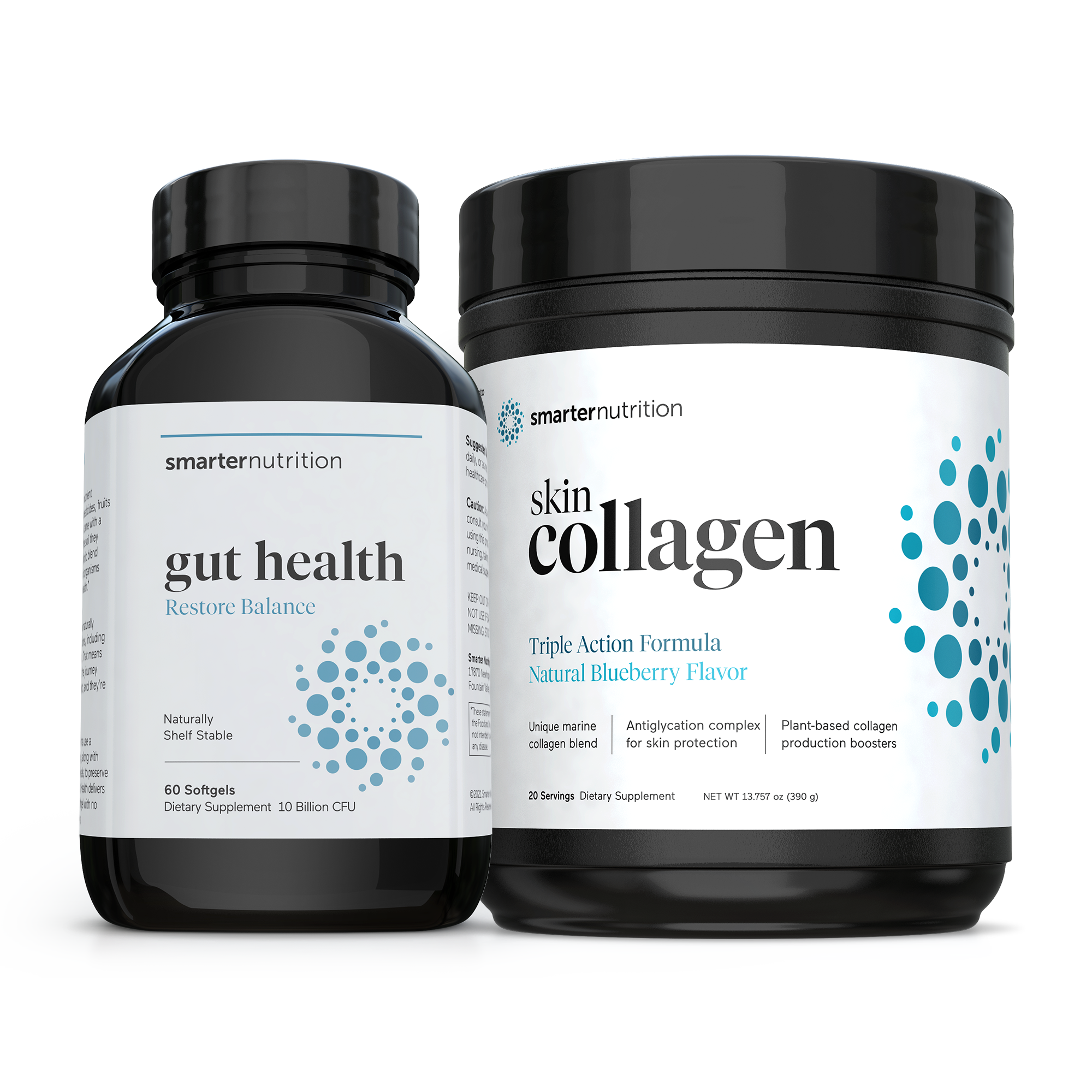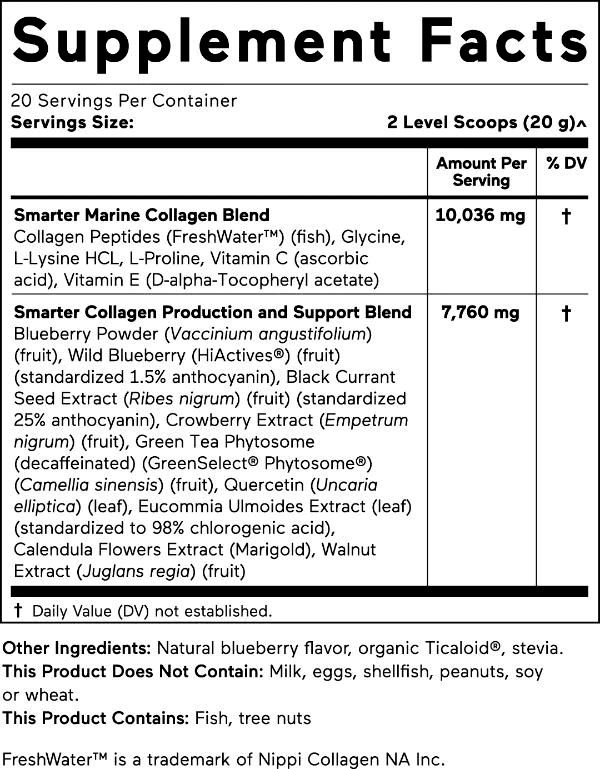 Healthy Skin Bundle
Healthy Skin Bundle
Price: $67.00 ( $67.00 per bundle )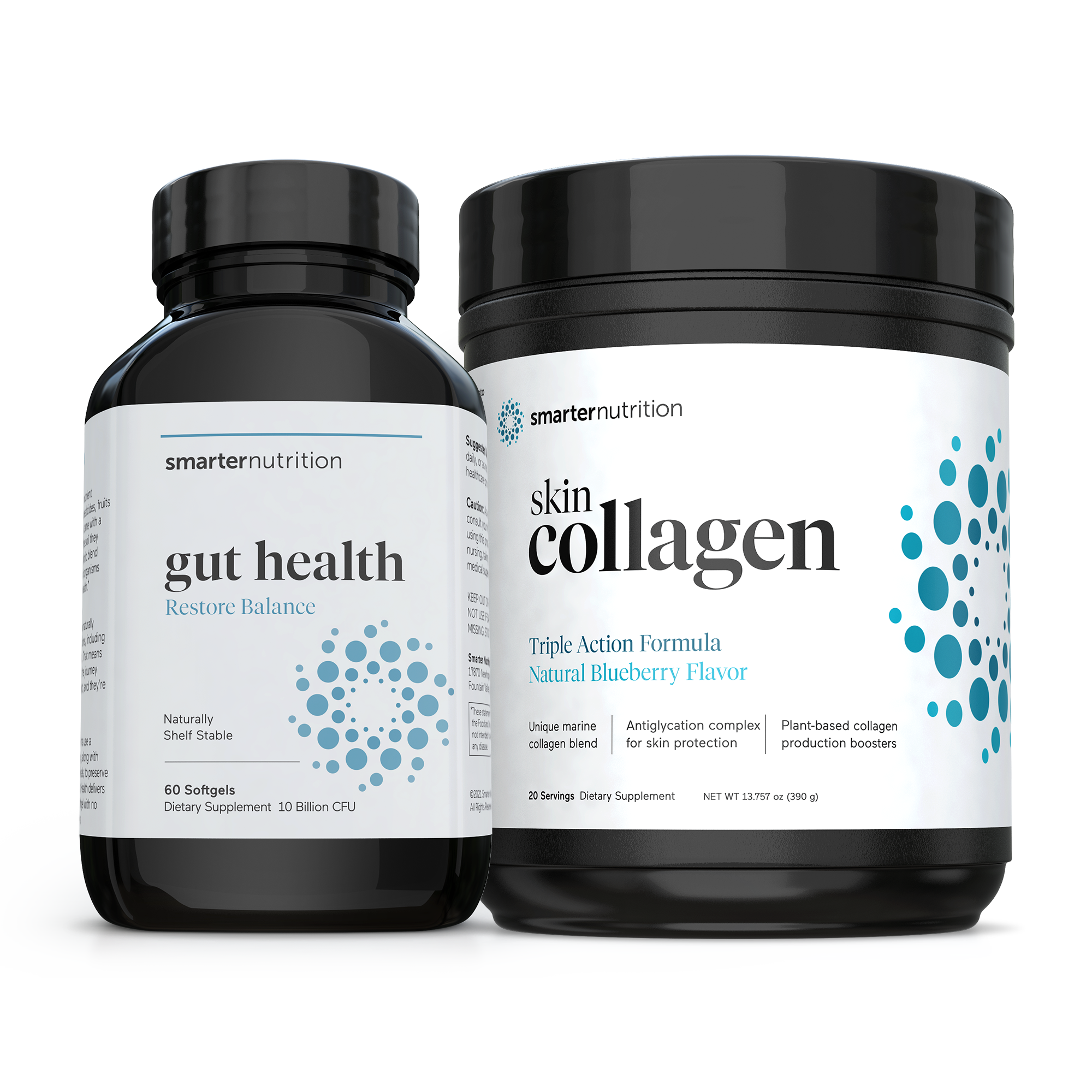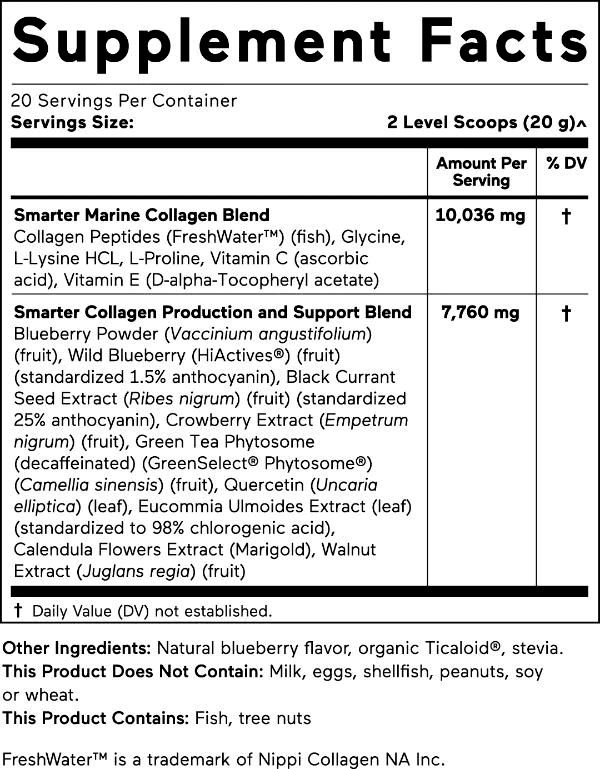 I agree to the subscription Terms &Conditions **You must agree to the Terms & Conditions in order to proceed.
Total $0.00
( $67.00 per bundle )
---
Superior Quality
Formulated for Best Results

100% NO-RISK
Money Back Guarantee

Next Day Shipping
orders ship within 24 hrs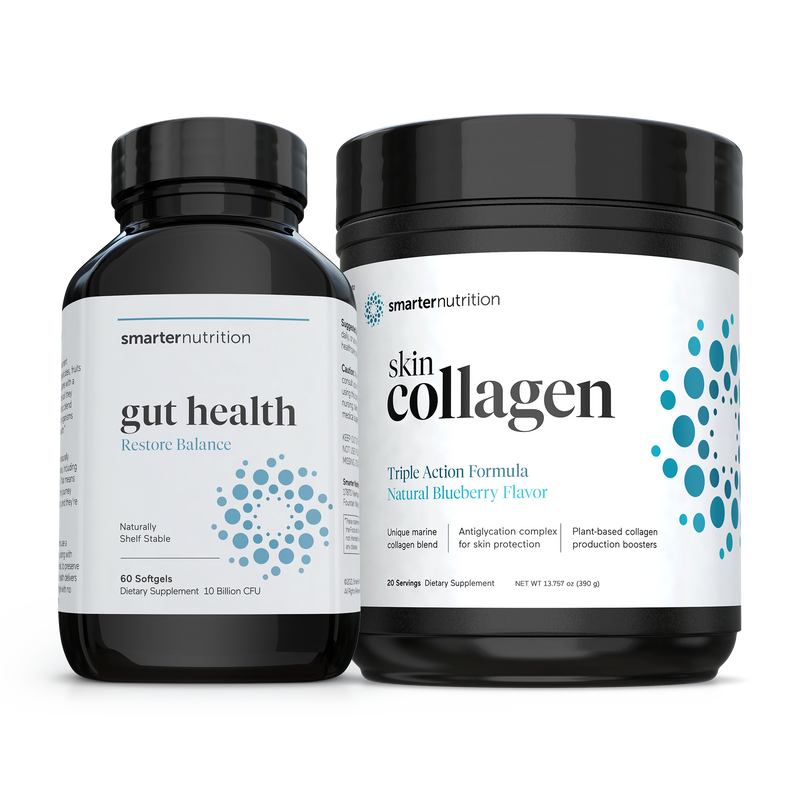 Smarter Skin Collagen and Gut Health are the ultimate healthy skin duo.
As we age, our skin makes less collagen, elastin, and hyaluronic acid. When our skin is missing those components, it becomes wrinkled, saggy, and dry. Smarter Skin Collagen, made with marine collagen peptides, encourages the production of new collagen while helping preserve what your body still makes.* Similar to your gut, there are microbes in your skin that can become imbalanced and contribute to unwanted skin conditions. Smarter Gut Health is made with hearty, shelf-stable strains of soil-based probiotics and prebiotics to support normal microbiome.