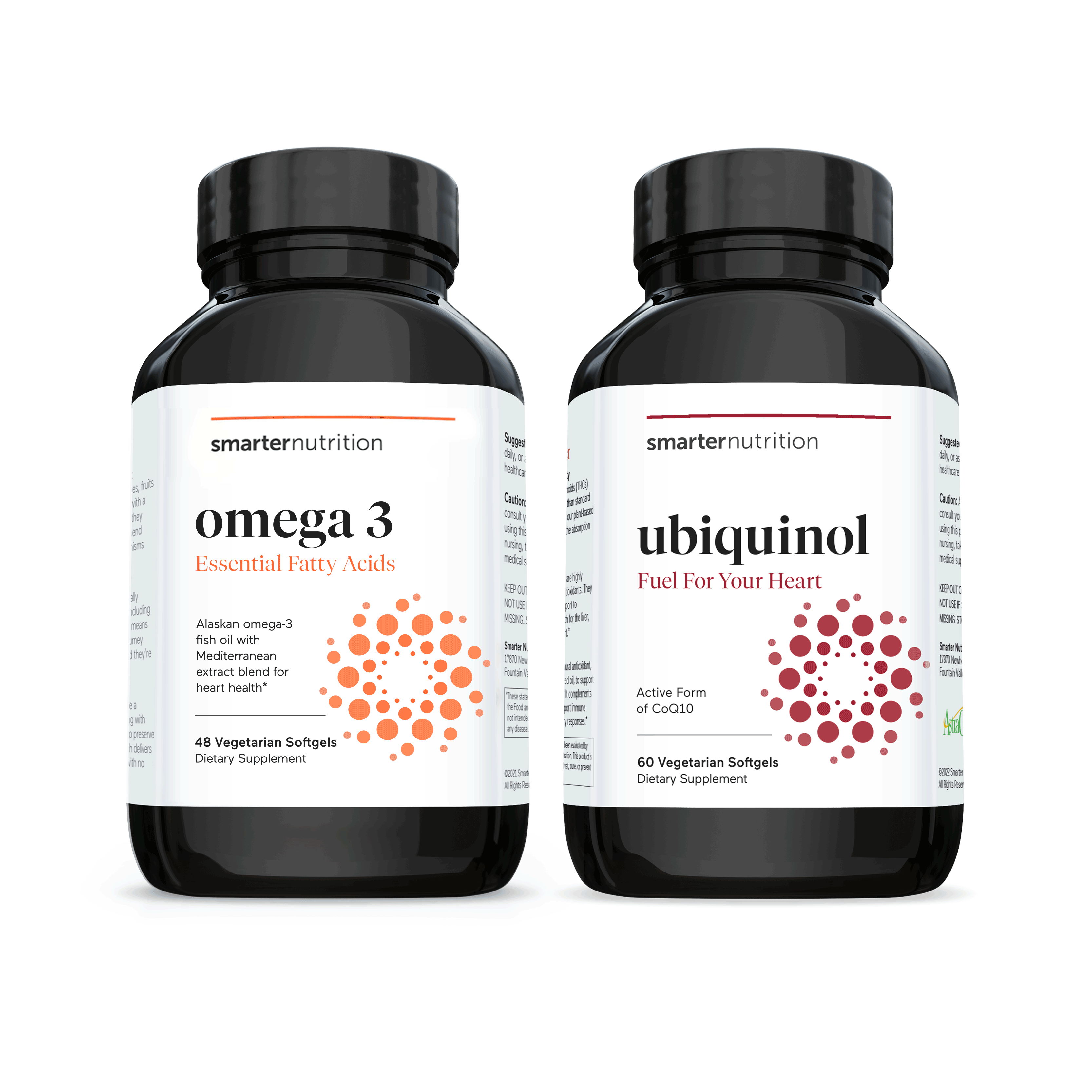 Complete Heart Bundle
Complete Heart Bundle
Price: $49.41 ( $49.41 per bundle )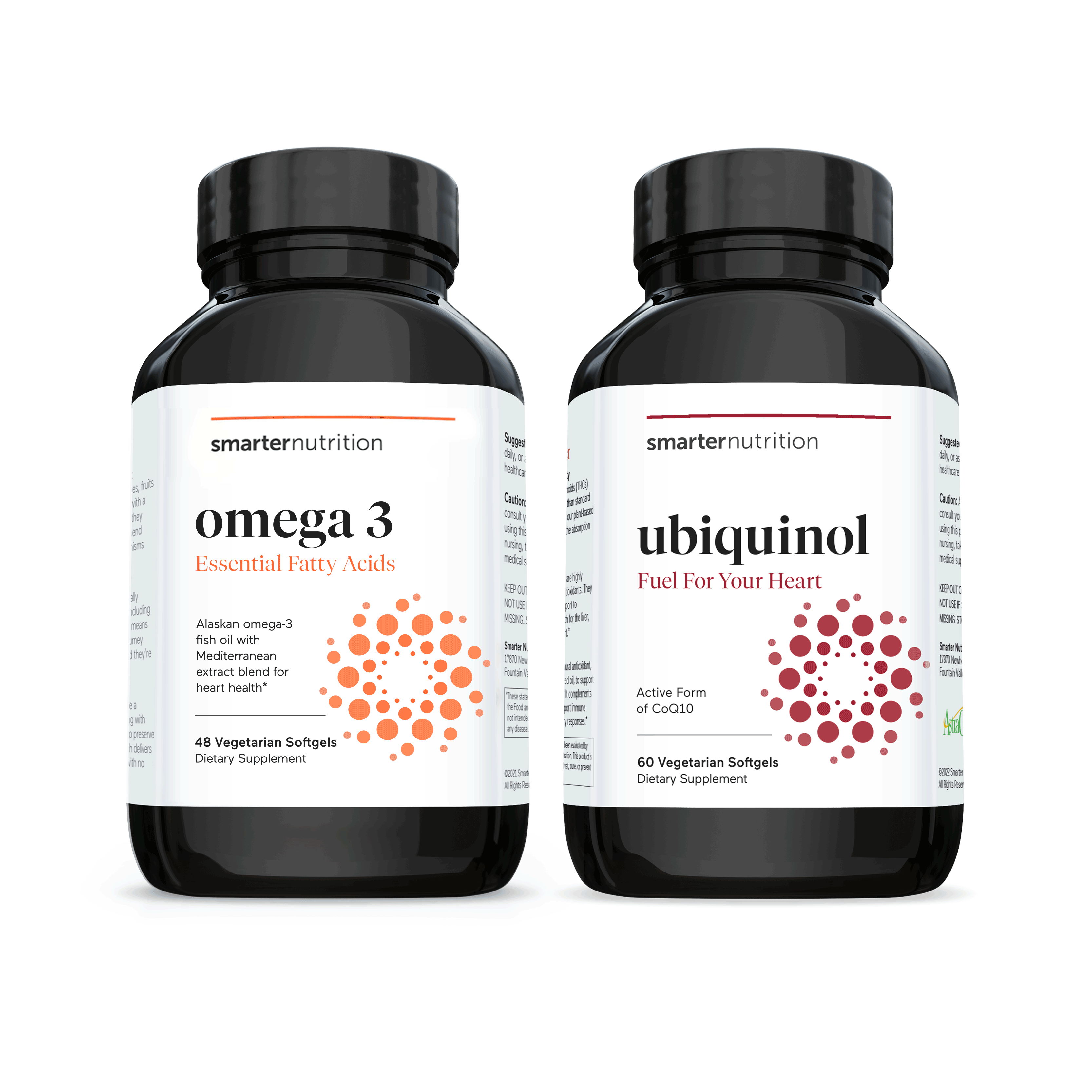 I agree to the subscription Terms &Conditions **You must agree to the Terms & Conditions in order to proceed.
Total $0.00
( $49.41 per bundle )
---
Superior Quality
Formulated for Best Results

100% NO-RISK
Money Back Guarantee

Next Day Shipping
orders ship within 24 hrs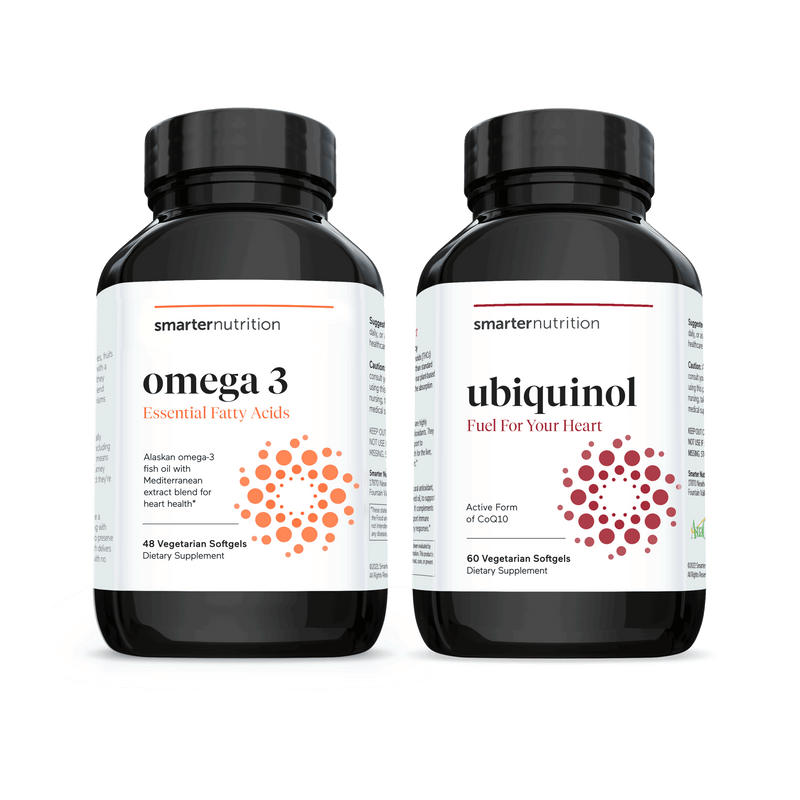 Complete Heart Bundle
More and more research is demonstrating the multitude of health benefits we get by adding essential omega-3 fatty acids to our diets. In order to experience these long-term health benefits, it is important to add a supplement like Smarter Omega-3 to your daily routine. When you take Smarter Omega-3 with Smarter Ubiquinol, you have a powerful heart supplement duo.
Ubiquinol is CoQ10 in its active form. Most CoQ10 supplements contain ubiquinone, which is the same coenzyme but in its inactive form. The body has to convert ubiquinone into ubiquinol in order to initiate its antioxidant activity. Smarter Ubiquinol contains the active form of this powerful health-enhancing antioxidant. Unlike most CoQ10 supplements on the shelves, there's no need for the body to convert it after you take it, so it's ready to go to work right away.