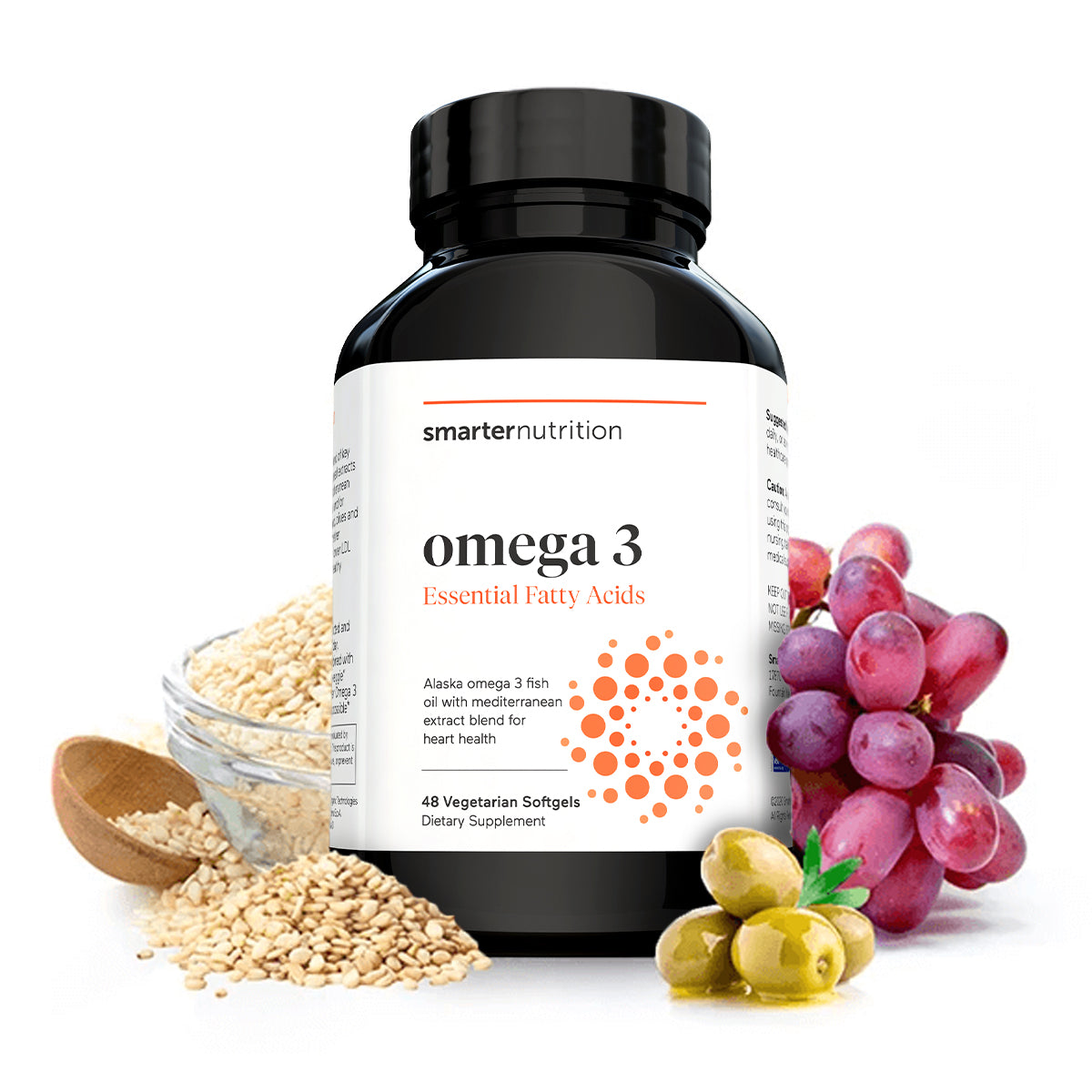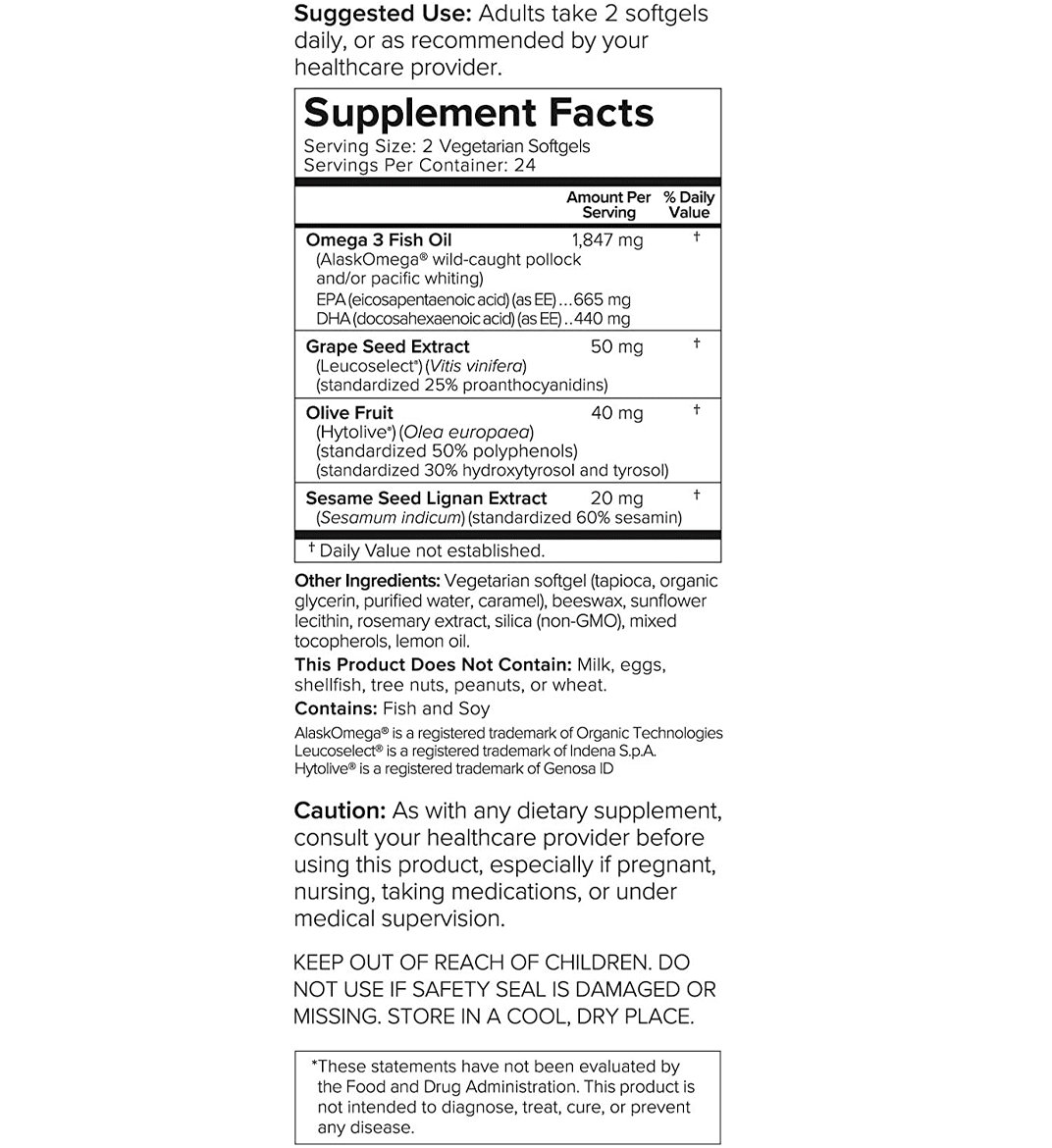 Smarter Omega 3
Smarter Omega 3
Price: $24.95 ( $24.95 per bottle )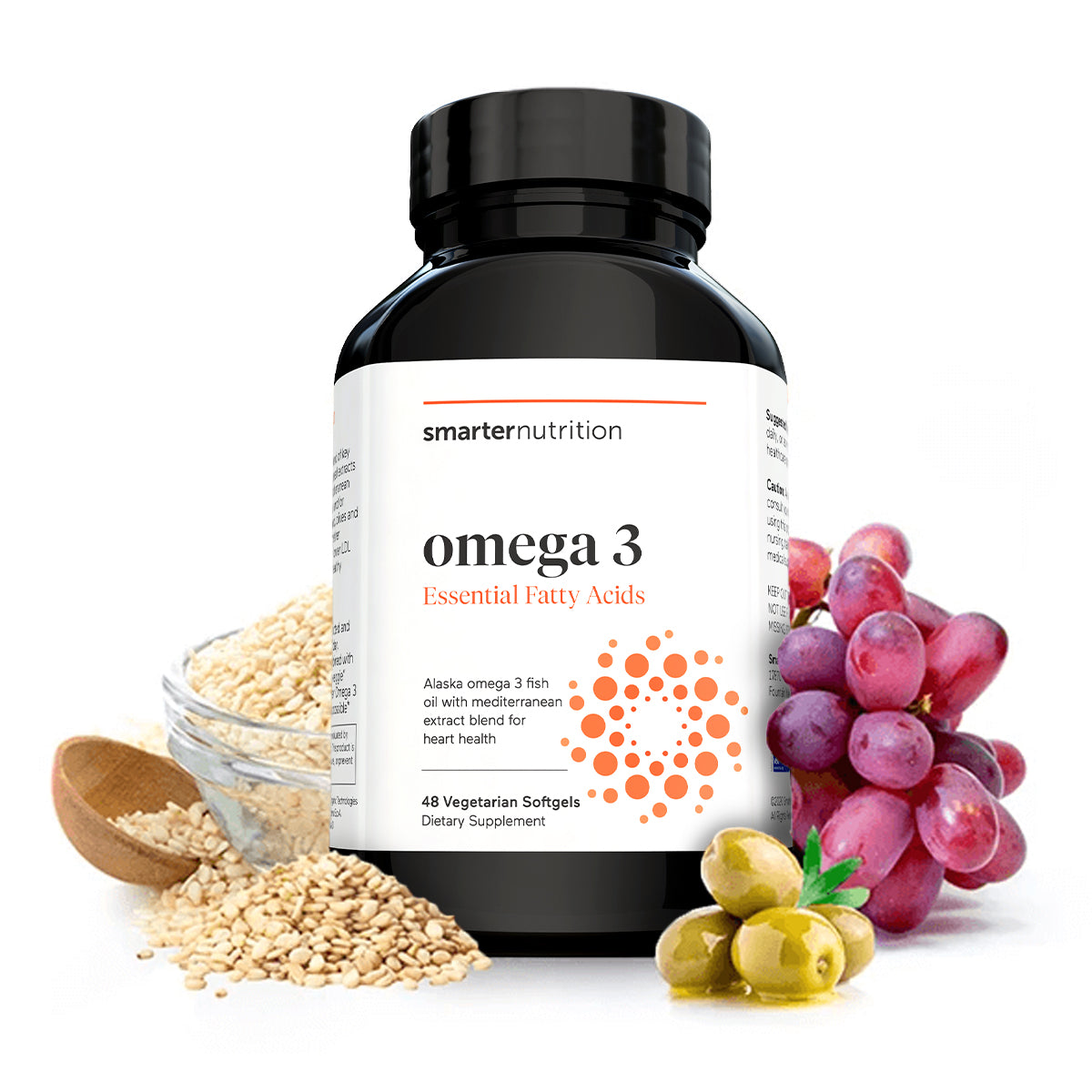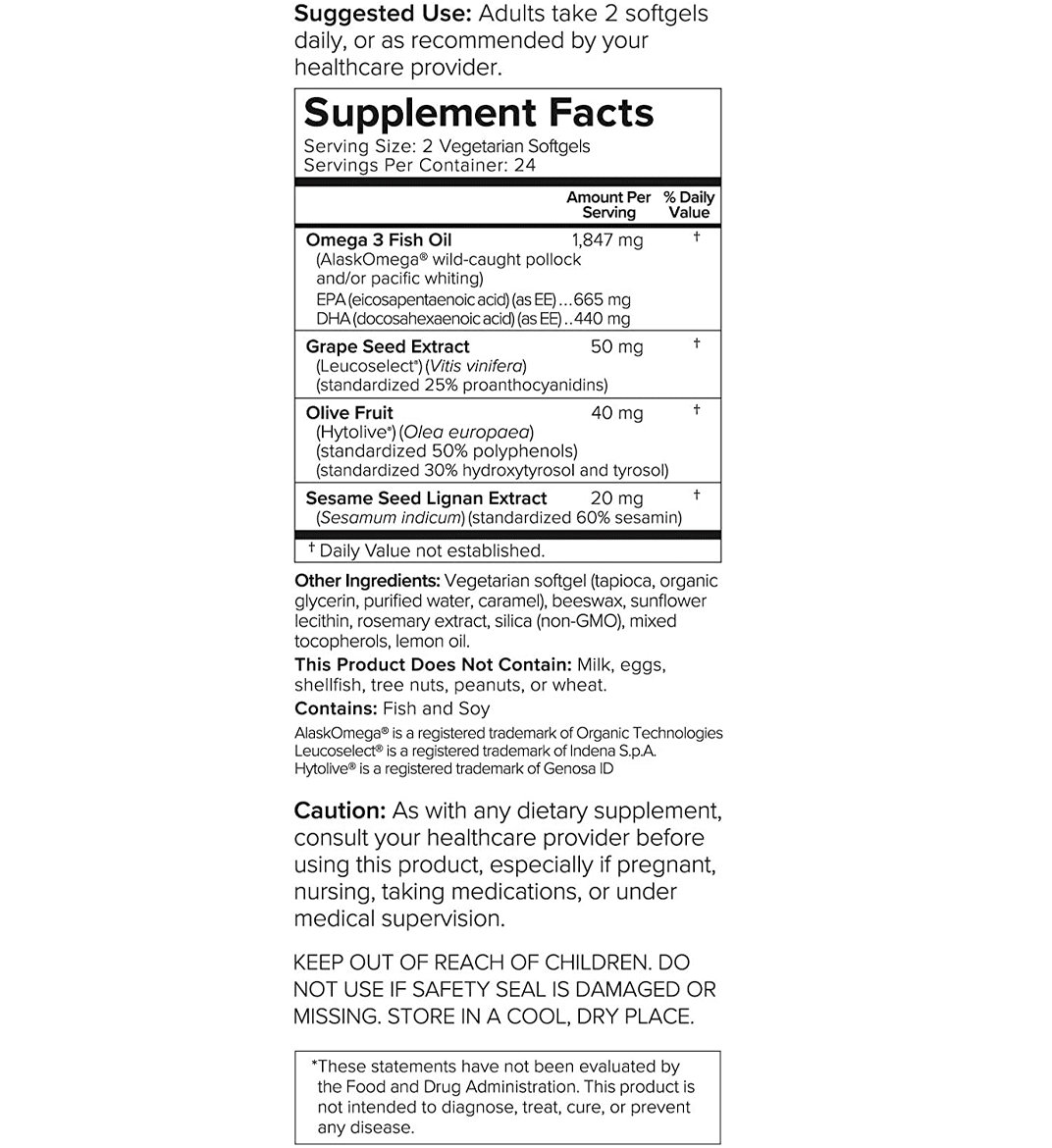 I agree to the subscription Terms &Conditions **You must agree to the Terms & Conditions in order to proceed.
Total $0.00
( $24.95 per bottle )
---
Superior Quality
Formulated for Best Results

100% NO-RISK
Money Back Guarantee

Next Day Shipping
orders ship within 24 hrs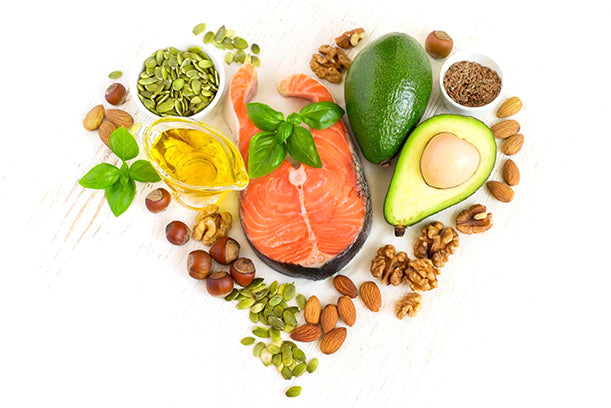 Omega-3 Fatty Acids
More and more research is demonstrating the multitude of health benefits we get by adding essential omega-3 fatty acids to our diets.
In order to experience these long-term health benefits, it is important to get a daily supply of high-quality fatty acids.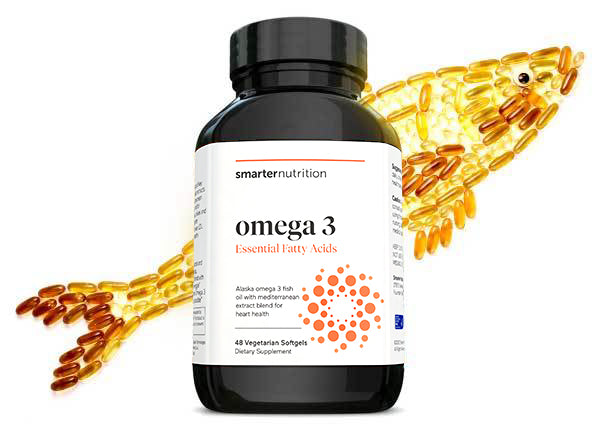 Smarter Omega-3 Contains Freshly-Sourced Ingredients
Smarter Omega-3 is an essential fatty acid supplement with over 1800 mg of omega-3 fatty acids (EPA and DHA) from wild-caught Pollock and/or Pacific Whiting per serving.